Capsule Crazy: 5 Reasons To Keep a Staple Inventory of Capsule Wardrobe Items
Tempt your clientele with the trappings of a minimalist wardrobe. Showcase capsule wardrobe items that mix and match flawlessly. When everything goes together, creating an outfit takes no extra effort. Timeless trousers, tops, and skirts ensure the perfect ensemble regardless of the occasion. Take a tip from trend:notes and explore the capsule approach for your next restock.
There's Nothing Like a White Button-Up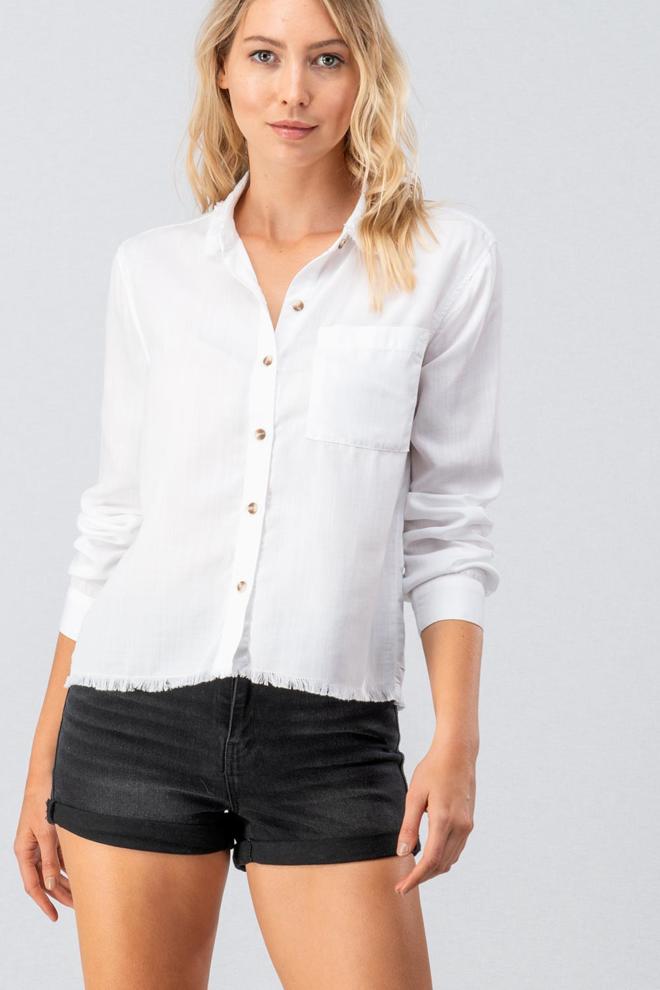 Since minimalist wardrobes are having a moment, it's time to update your boutique. You don't have to pare down your inventory or restrict your stock to capsule pieces, but you definitely need to include them. At the very least, you can ensure that you have something for every kind of customer who pays a visit to your shop. It's impossible to go through a clothing crisis when there are timeless basics to choose from, and your clientele will be eager to add the classics to their closets.
A white button-down shirt is a must-have in a capsule closet. From the color to the style, it can be worn with nearly anything, ranging from dress trousers and pencil skirts to jeans and jumpers. Our Relaxed Fit Button Down Top with Raw Hem is all about clean lines and a crisp appearance. Its lines are sleek, and it's just fitted enough to be flattering. However, the subtly frayed hem offers an eye-catching twist. To maximize your minimalist inventory, include accessories that shoppers can buy to style their pristine white shirts, such as colorful or printed blazers, cardigans, and scarves.
Black Trousers Are Always In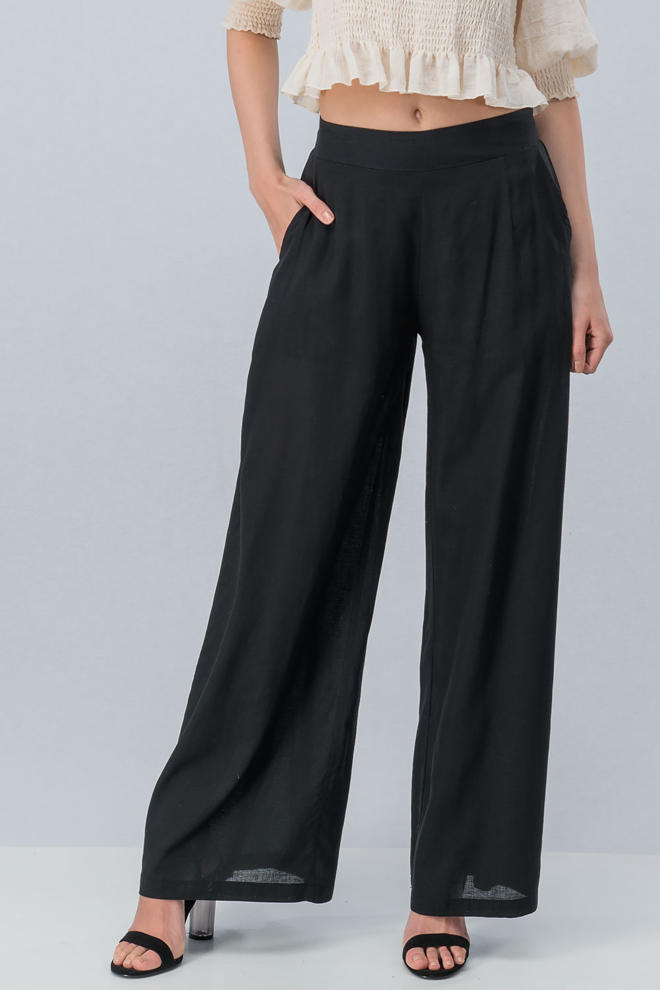 Ideally, all the capsule wardrobe items in your store will go together. That's the beauty of a minimal wardrobe. It's full of basic pieces and classic apparel that doesn't go out of style. Given the transient nature of fashionable fads, it pays to offer timeless pieces that rise above the trends. Don't worry, though. That doesn't mean that you have to limit yourself. Accent items and statement pieces still have a place, but they need an anchor.
Sleek black trousers are ideal. Women can wear them to work, school, out to dinner, and even while running casual errands. Shoppers who buy classic black pants will have no shortage of outfit ideas with which to experiment, as the essential style and color both lend themselves to unlimited versatility. For variety, trend:notes offers linen pants, corduroy pants, wide leg pants, and even cropped pants in black.
Life's Better in a Sweater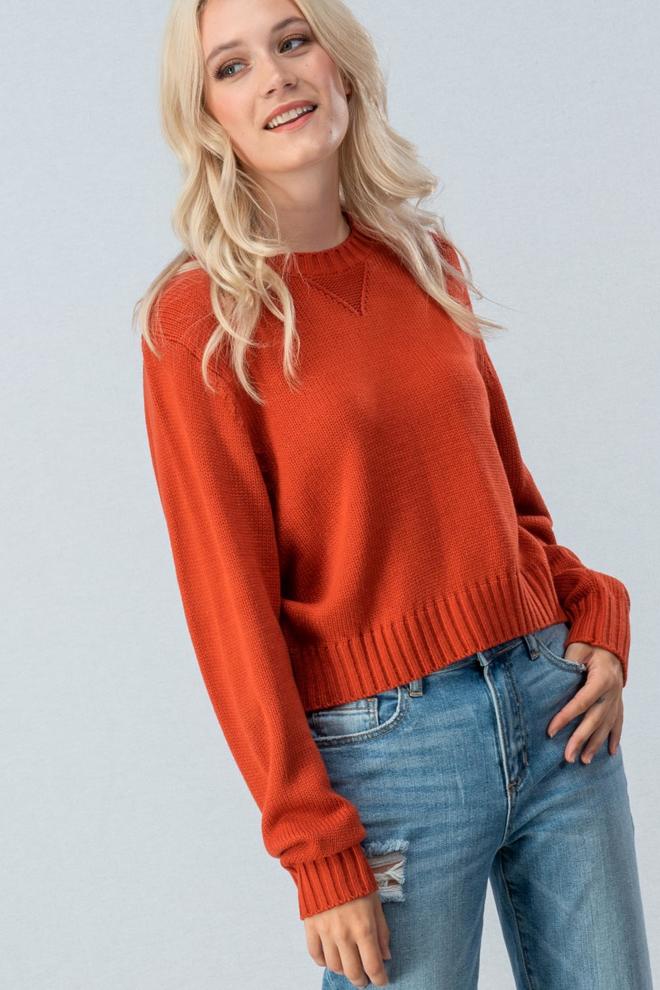 A minimalist wardrobe thrives on sweaters because they go with casual outfits, office attire, date night ensembles, and more. Quality sweaters are the best option. Provide your clientele with pieces that are sensual and soft to the touch. Stay away from anything too bulky or heavy. Thick, cozy sweaters are ideal for fall and winter, so they still have a spot in your store, but when you highlight the capsule idea, it's in your best interest to sell versatile pieces that feel comfortable regardless of the season. Where sweaters are concerned, nearly any color will do.
With that in mind, we suggest you place an order for sweaters in a variety of colors and styles. A sweater's sweet silhouette and cozy warmth makes it a timeless favorite. Come holidaytime, sweaters are a guaranteed hit that will become a wardrobe staple for anyone who buys it. Appeal to every shopper with a rainbow of colors and styles. You can't go wrong with black or white, either.
Midi Skirts Equal Maximum Style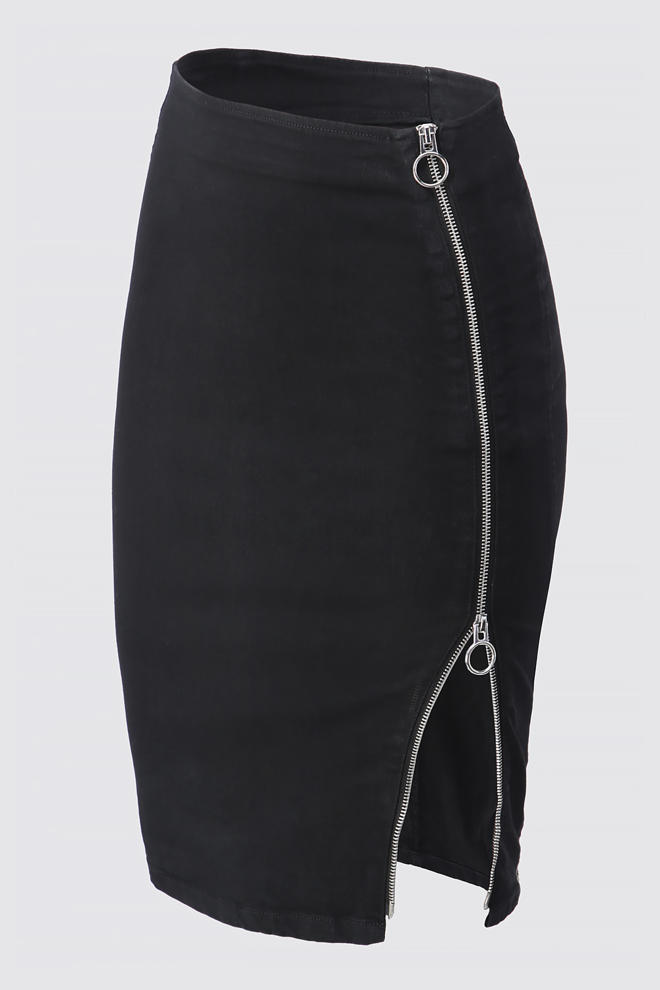 A knee-length skirt is another must-have capsule wardrobe item. Nearly any style will do. You can even liven up your inventory with plaid and striped pieces. Nothing beats a basic black skirt, though. It tends to look sensational with anything, including button-down shirts and sweaters. A skirt is a polished piece that's perfect for professional occasions and low-key dinner parties alike, so they're a no-fuss way to build a capsule wardrobe section. See the benefits of a capsule collection? Your customers won't be able to resist the temptation to buy complementary pieces.
Fit to a Tee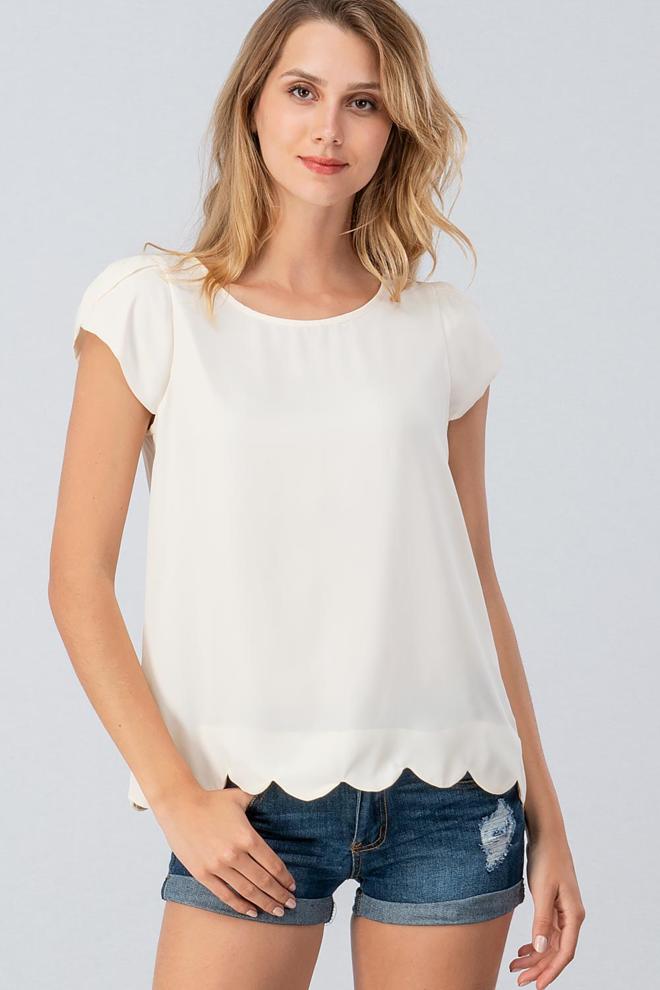 Tee shirts and casual tops are essential in a minimalist wardrobe, but they don't have to be plain tee shirts. A cute Scallop Tee or similarly embellished top is chic, simple, and sophisticated. Include a few styles in your next trend:notes order for their versatility. Such tees work on their own, with a pencil skirt, beneath a blazer or cardigan, with jeans—who knew a top was capable of so much style?
Of all the reasons to give your customers the pieces they need for a minimalist wardrobe, versatility is the most significant. With trend:notes has your wholesale supplier, you can provide a classic capsule collection full of the must-haves.