Best Sellers Report: Casual Graphic Tees For Lazy Summer Days
Our wholesale graphic tees are among our best sellers for the month, and it's little wonder why. They're fabulous! In warm weather, cute women's graphic tees won't stick around for long. Here's your chance to snag a few of the top picks from trend:notes for your boutique.
All About the Adventure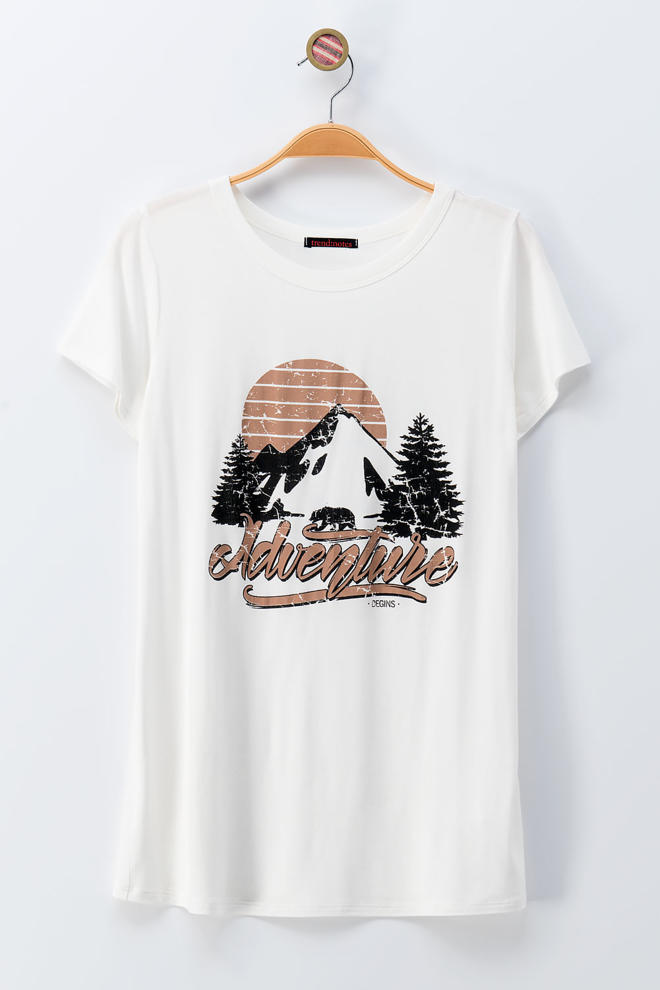 Our style forecasters confirm that wholesale graphic tees devoted to nature are all over the place at the moment. The campers and glampers who frequent your shop are sure to love the Adventure Outdoor Screen Short Sleeve Tee. The only thing better than the detailed screen print, with its mountain and bear, is the message: "adventure begins!"
Forging a Path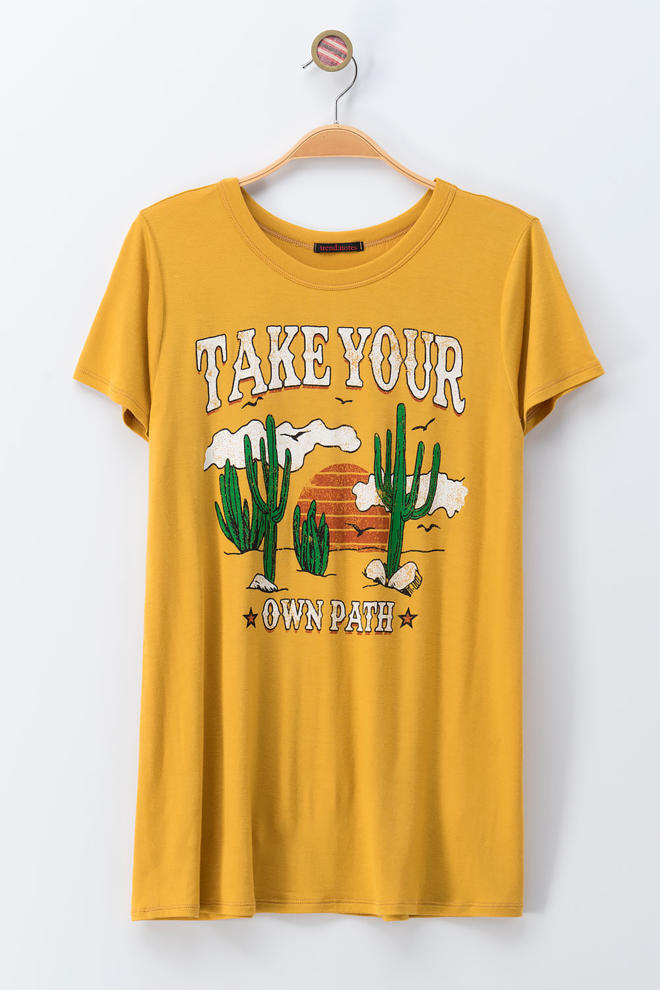 The message of the Cactus Outdoor Screen Short Sleeve Tee makes us happy. We think it will make you happy, too, and your customers will definitely leave your shop with a smile—and hopefully, a cute women's graphic tee to boot. The color will catch their eye first, followed by the golden advice to take their own path.
The Highest Mountain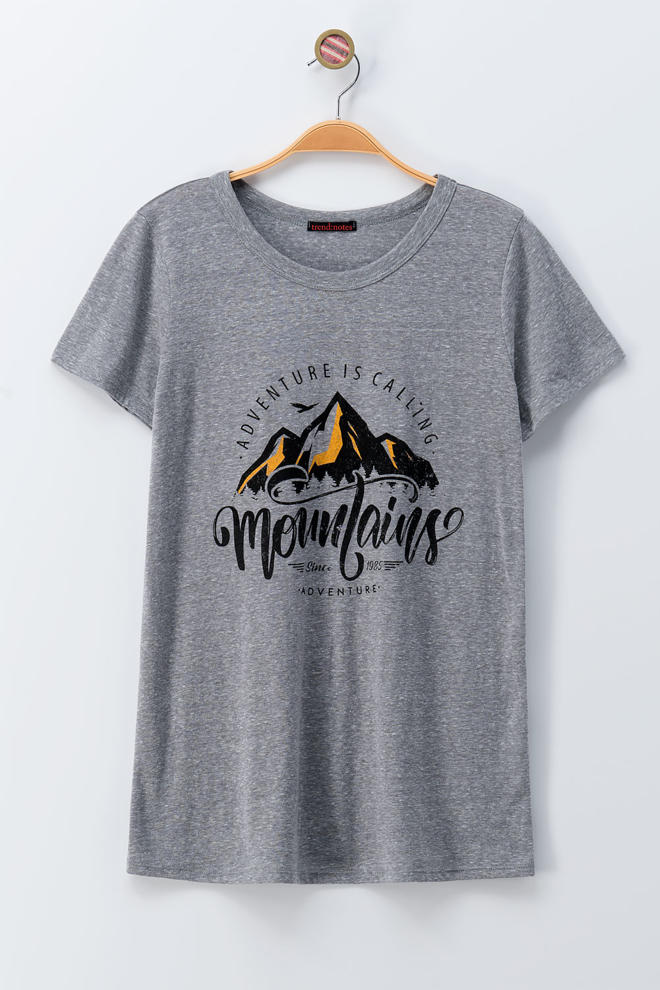 The Triblend Outdoor Graphic Short Sleeve Tee speaks to your clients who crave adventure. It's a perfect pick for stores based in areas known for their mountain regions and hiking regions. Honestly, however, any shopper who loves nature will want to get their hands on it. If nothing else, it looks phenomenal with denim shorts and sneakers.
Tranquil Scenes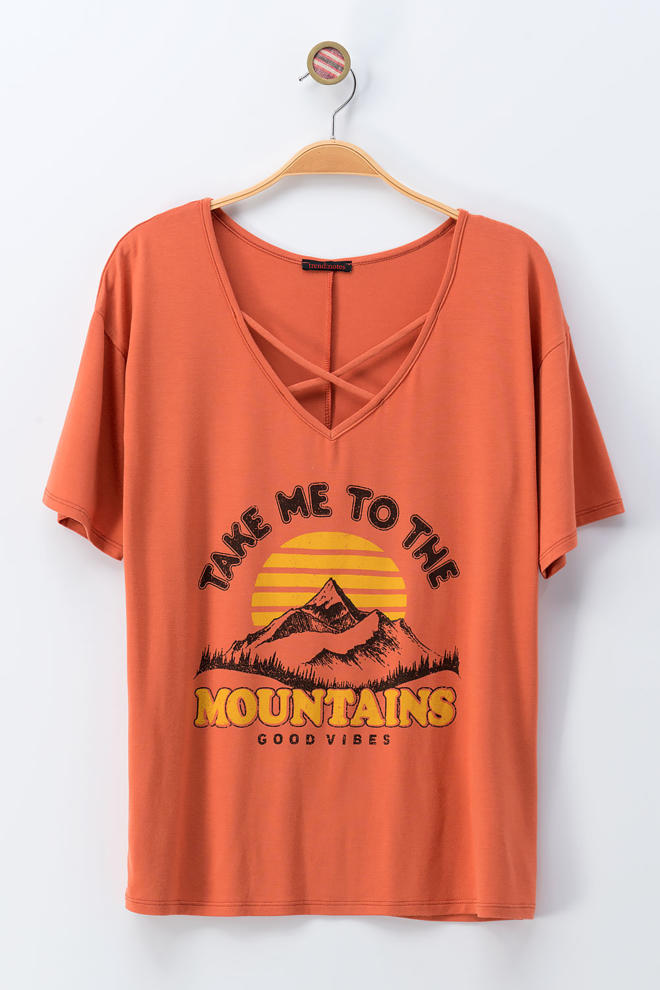 Here's one for the customers who crave serene scenes and the peace of nature. From the eye-catching color and the crisscross design of the V-neck to the retro-inspired graphic, it's no shock that the Out Door Camping Screen Short Sleeve Top is one of our best selling wholesale graphic tees. The only surprise is why you haven't snagged it for your store yet.
Getting Lost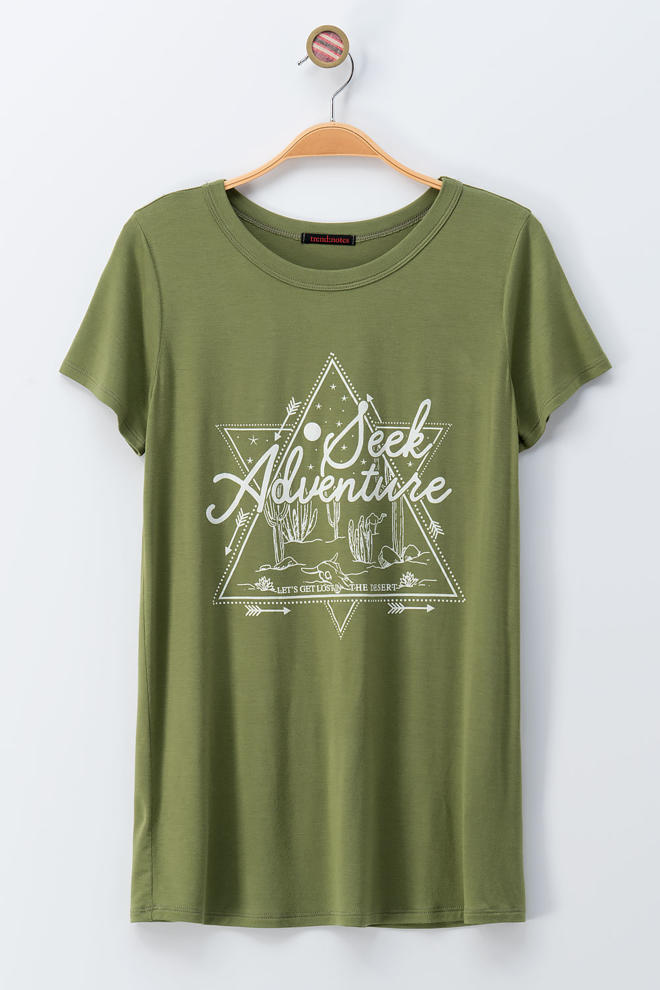 Between the warm sage color and the whimsical graphic, we can't get enough of the Outdoor Camping Screen Short Sleeve Tee. Neither can the clothing buyers in our network. You better get in-the-know yourself. Your clientele won't be able to resist the image of the starry sky or the invitation to get lost in the desert.
The Best Vibes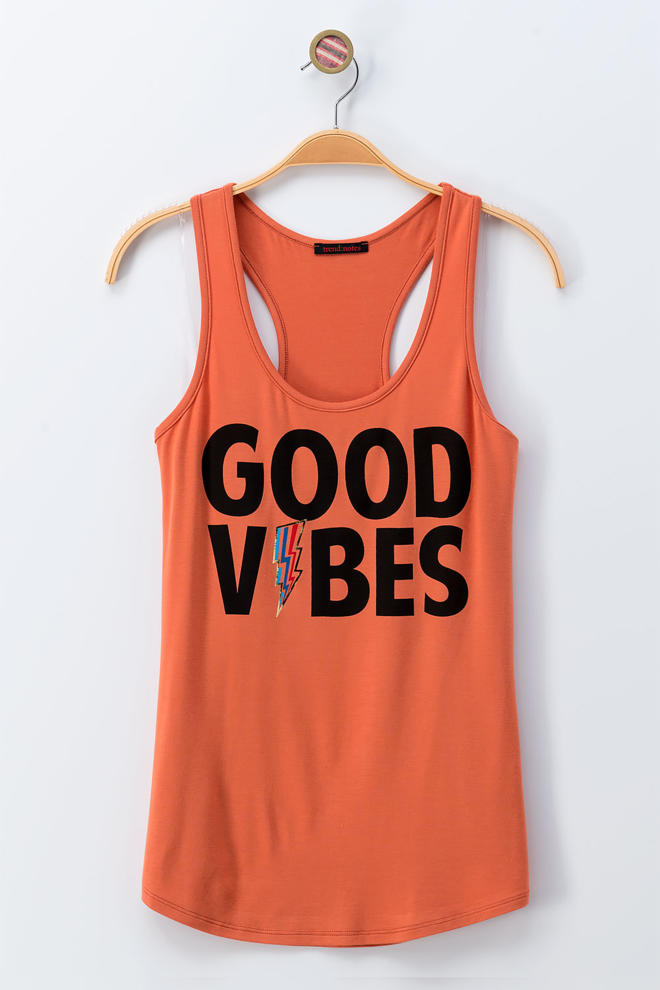 Don't forget about cute women's graphic tees with a tank top design. Sometimes, it's too hot for sleeves! The message on the front of the Good Vibes Fiesta Tank Top is simple, but it's one that everyone should follow. Your store will definitely earn some good vibes if you stock this tank.
Sunshine on a Cloudy Day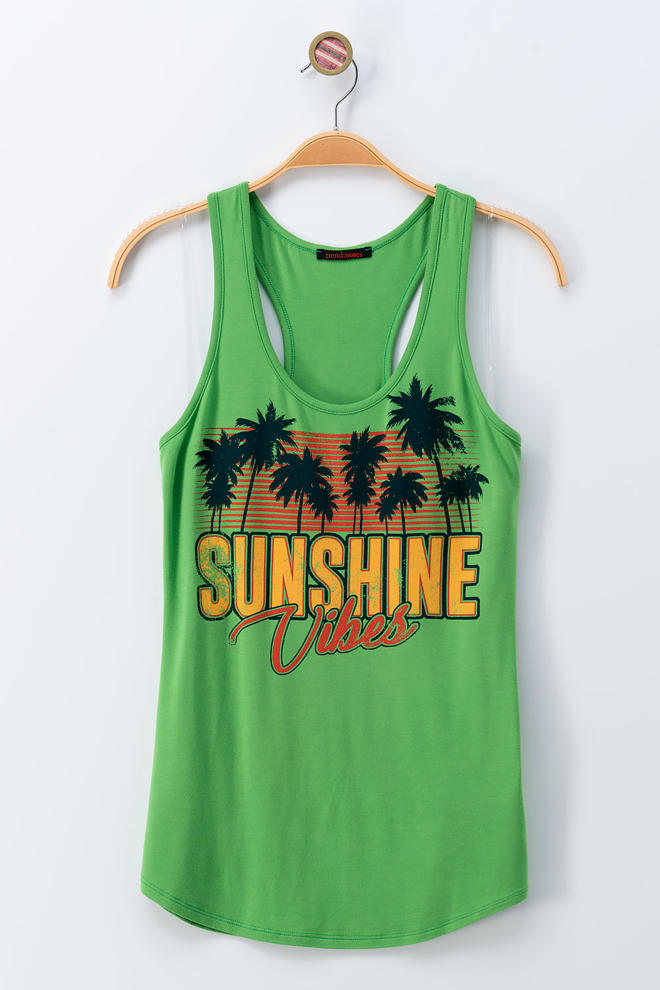 The Sunshine Vibes Palm Tree Tank Top is so vibrant that it will leap from your shelves or the pages of your online boutique. Grass green is a sensational warm weather color. It's also the perfect backdrop for the sunny graphic, which is all palm trees and groovy vibes.
Summer Stunner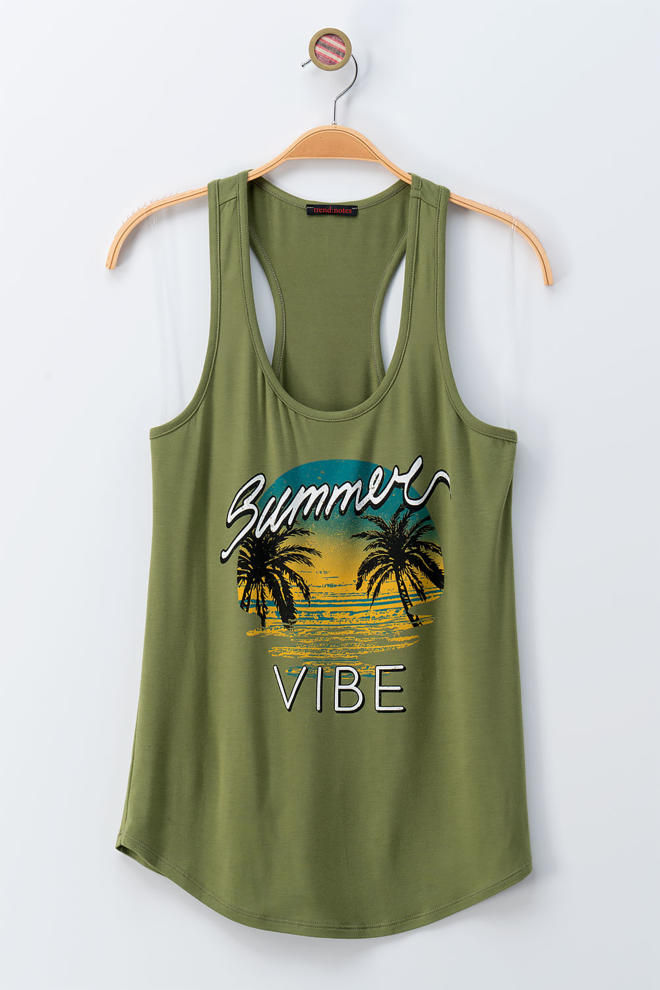 Just seeing the Summer Vibes Jersey Tank Top will have your shoppers dreaming of sunny shores. Olive is an on-point hue for the season due to its low-key appeal. Thanks to that and the tropical image on the tank, it's a surefire winner. Snag some denim shorts and show your customers how to style their outfit.
On-Point Pattern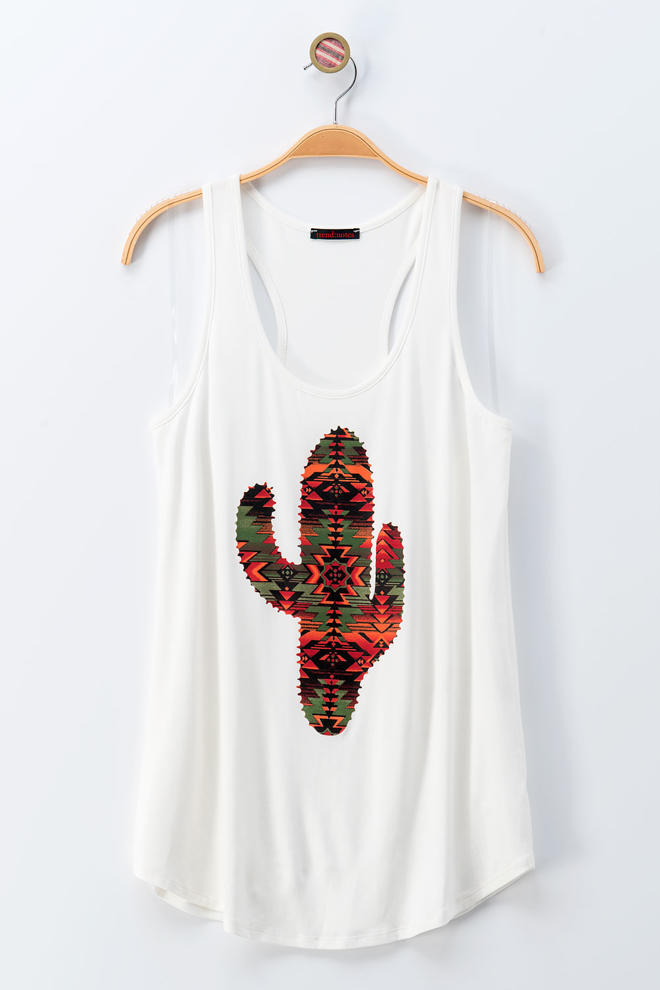 Get it? "On-point," and it's a cactus! It pays to fill your inventory with extraordinary wholesale graphic tees. The Aztec Cactus Graphic Jersey Tank Top stands apart from other graphic tops. It focuses on a single picture, and what an image! From the Aztec pattern to the cute cactus itself, it's impossible to sleep on a statement-maker like this.
For the Introverts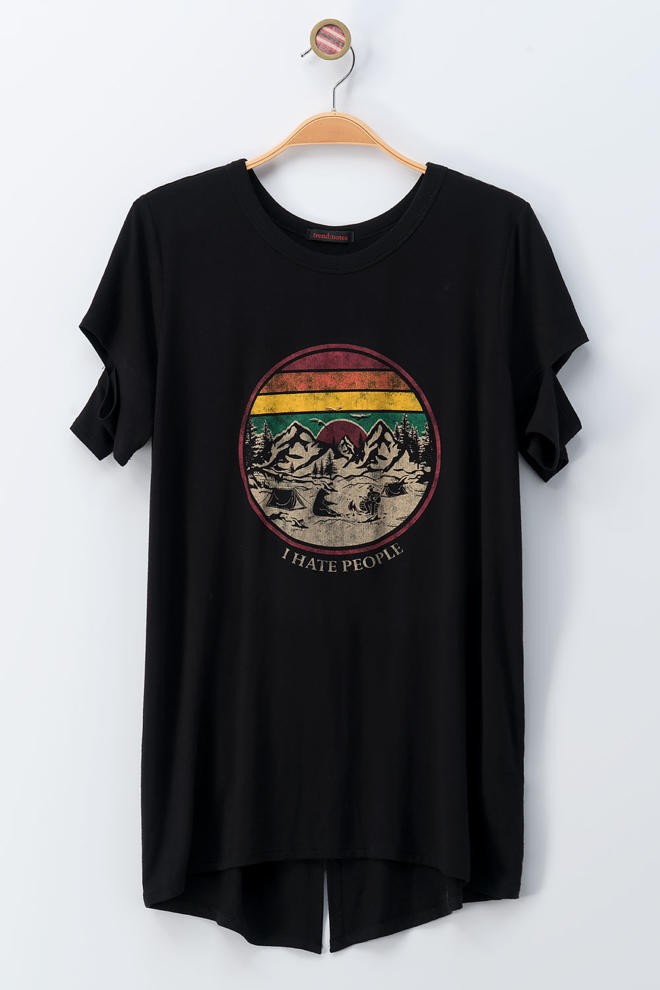 The Outdoor Screen Cutout Sleeve Slit Open Back Tee is sure to give your customers a laugh. The cutout sleeves and slit back are beyond stylish, so this is a keeper all the way around. Take a peek at the message beneath that breathtaking rainbow mountain range, though. "I hate people," it declares cheekily. Not only is this a cute women's graphic tee, but it's funny, too.
Wild Child Runnin' Wild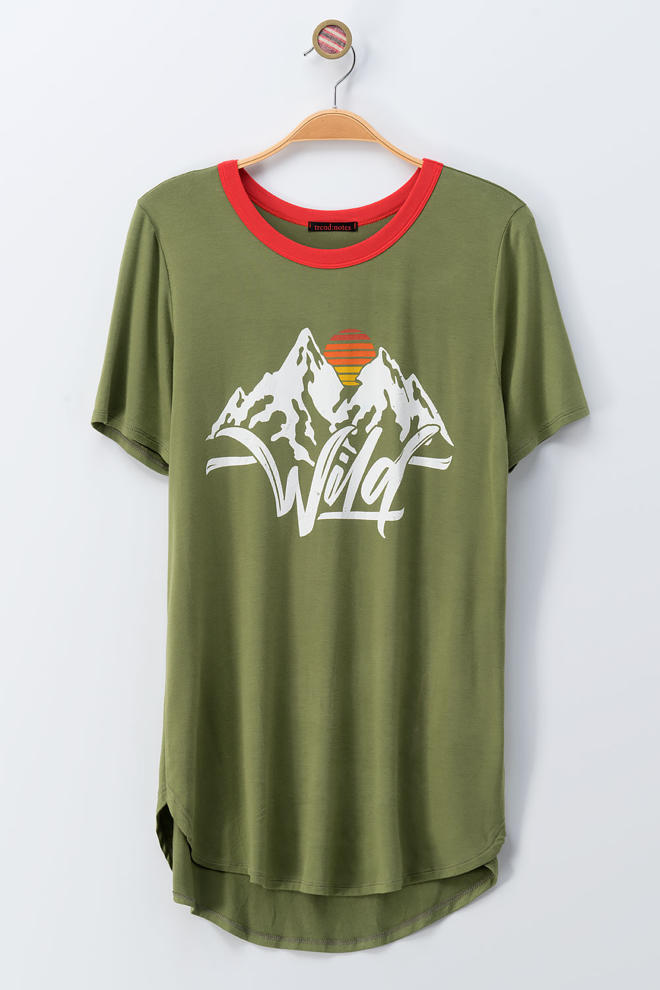 Simple, stylish, and to the point: that describes the Wild Outdoor Screen Short Sleeve Tee w Cont Binding to, well, a tee. Ringer tees have a retro appeal. Snag this top for your clients who love comfortable clothing that reveals hints of their personality.
Stay Humble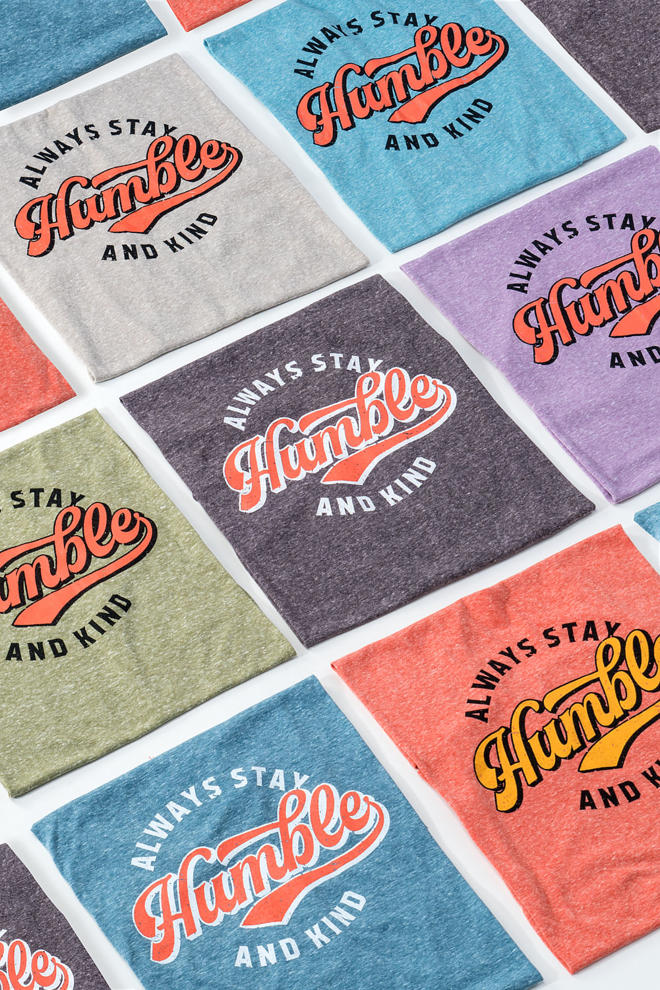 The Always Stay Humble and Kind Text Print T Shirt carries a stellar message. It's one of our most popular wholesale graphic tees among clothing buyers and shop owners all over the country. Join them, and don't forget to give your clientele a wealth of options. The shirt is available in nearly every color you can imagine.
Snag the best selling wholesale graphic tees from trend:notes.