Purses for Every Season: Our Top Picks
Seasonal stocking is a smart choice when you're ordering wholesale fashion handbags and clothing for your store. As you pick out clutches, purses, and other handbags, consider what works best for each season, as well as which styles are year-long standouts. Not only does trend:notes have this season's handbags, but we have options for cool weather, special occasions, and transitional seasons, as well. Encourage your customers to build up their handbag collection so that they're never left feeling like they don't have a fashionable bag.
Something for the Day-to-Day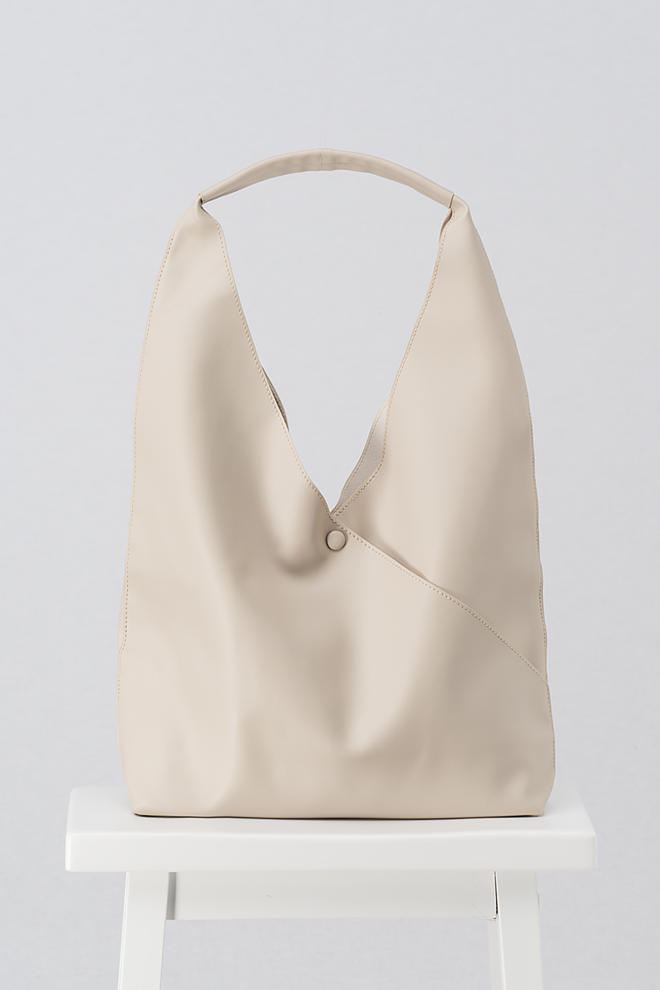 Everyone who carries a handbag needs something for daily use. Fortunately, trend:notes has a variety of tasteful, timeless wholesale fashion handbags that are eye-catching enough to punctuate an outfit, elegant enough to carry anywhere, and functional enough to fit in at the office, on campus, in the movie theater, and everywhere else.
The color of the Surplice Boho Bag with Closer prevents it from being just another boring everyday bag. Stock this in your boutique and it will sell out in no time. After all, the Boho style is a classic, as well, yet the slouchy silhouette has just enough structure to give it a polished appearance. The V-shape of the body and the way it connects to the handle mean that you can still technically turn this into a shoulder bag. Stage a few in-house photographs to advertise the purse and to show your clients just how they can carry it.
Back to Black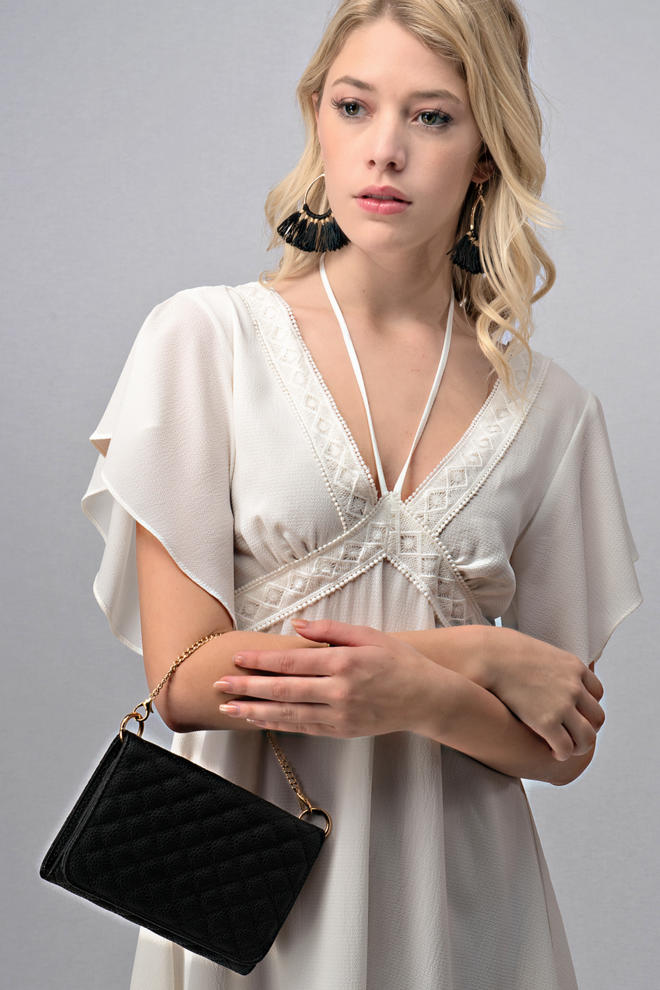 It's impossible to go wrong with a black bag. Black is ideal for formal events or fancy occasions, such as dinner out with someone special or a work party. It's a can't-miss color pick for all four seasons, as well. Women who choose something like our Quilted Cocktail Purse with Gold Chain can use it with practically any outfit because it acts as a polished accent piece. It almost counts as a clutch, but not quite.
A Pop of Winter Color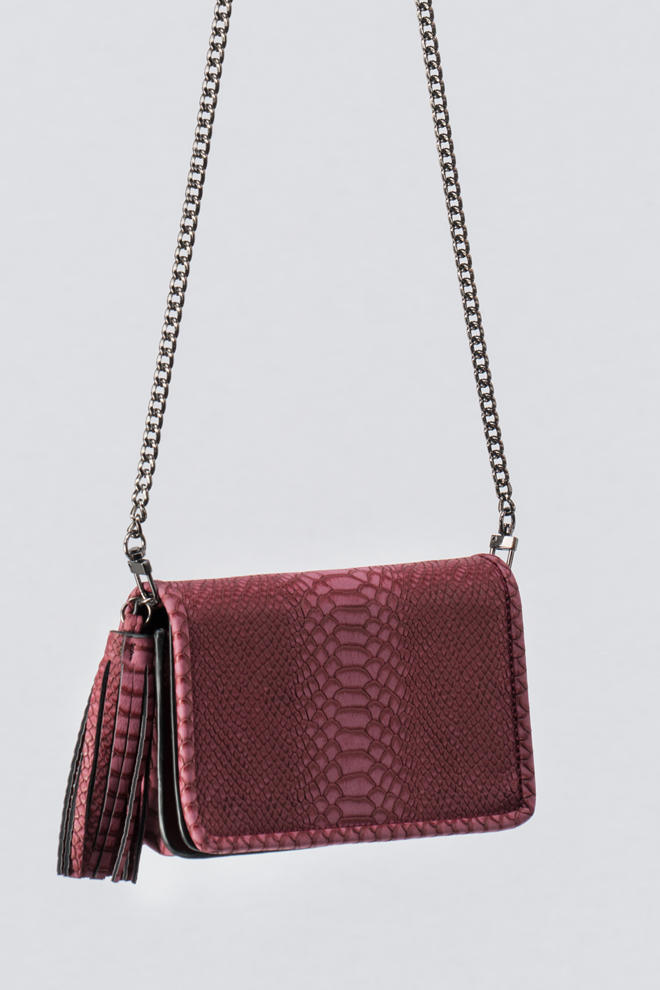 Once upon a time, the basic black rule applied to cold weather bags across the board. If a woman carried a bag in late fall, winter, or early spring, then it had to be a dark color. Navy or charcoal worked in place of navy blue. The good news is that "proper" rules no longer apply.
Help your shoppers to combat the dreary days of winter with a bright selection of this season's bags. It doesn't have to be hot pink or canary yellow. However, a splash of color gets rid of the winter doldrums. May we recommend the Faux Snake Chain Cross Body Bag with Tassel? Tassels are on-point for the year, plus you can't beat that rich burgundy hue. It's understated enough for winter, but still stunning.
Spacious in Summertime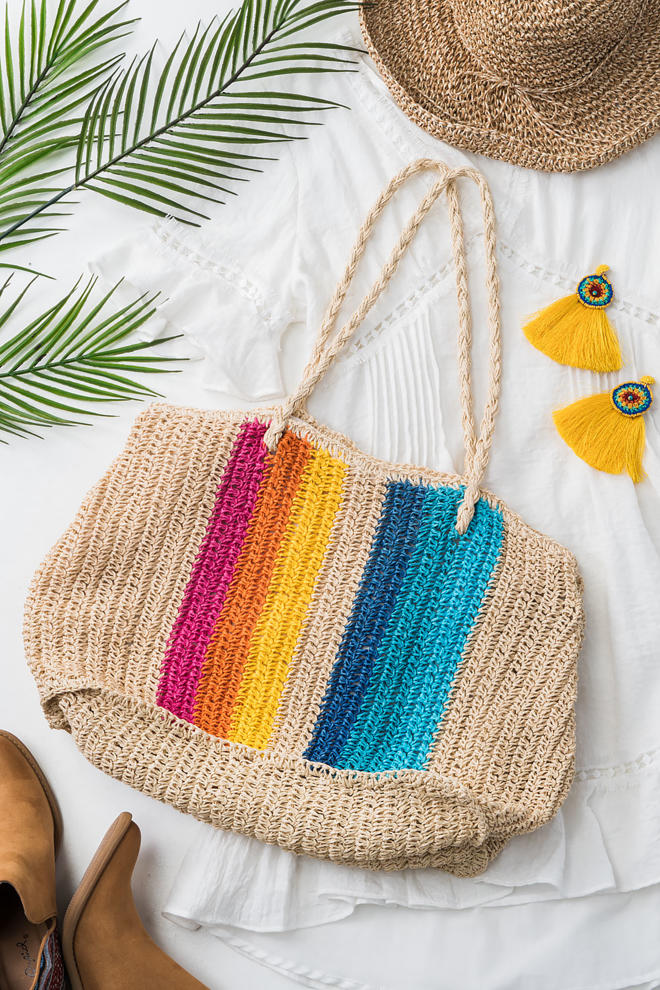 Summertime bags all but require bright colors and plenty of space. On weekend adventures, beach getaways, vacations, and even trips to the weekly farmer's market, you need a handbag that can hold practically everything. You don't want it to be so big and bulky that it gets in your way, however. At trend:notes, we're a fan of the unstructured. We have a sensational selection of straw and woven wholesale fashion handbags and totes that are ideal for summer. It's no hassle to fill them up with beach towels, books, and sunscreen with room to spare, but if there are only a few necessities inside, the bags remain streamlined and easy to carry.
Right now, the Rainbow Color Block Straw Knit Bag with Handle is among our favorites. An eye-catching rainbow is woven directly into the bag, calling to mind sunny days and tropical climates. While it's the perfect beach bag, show your customers that they can also carry it while shopping, on a date, and out to the boardwalk. The long handles will allow them to carry the bag in their hands or slip it over their shoulders. They'll find that it has plenty of room to give and stretch, which also means that they can effortlessly pack in a few souvenirs from their summer excursions.
Back-to-School Blues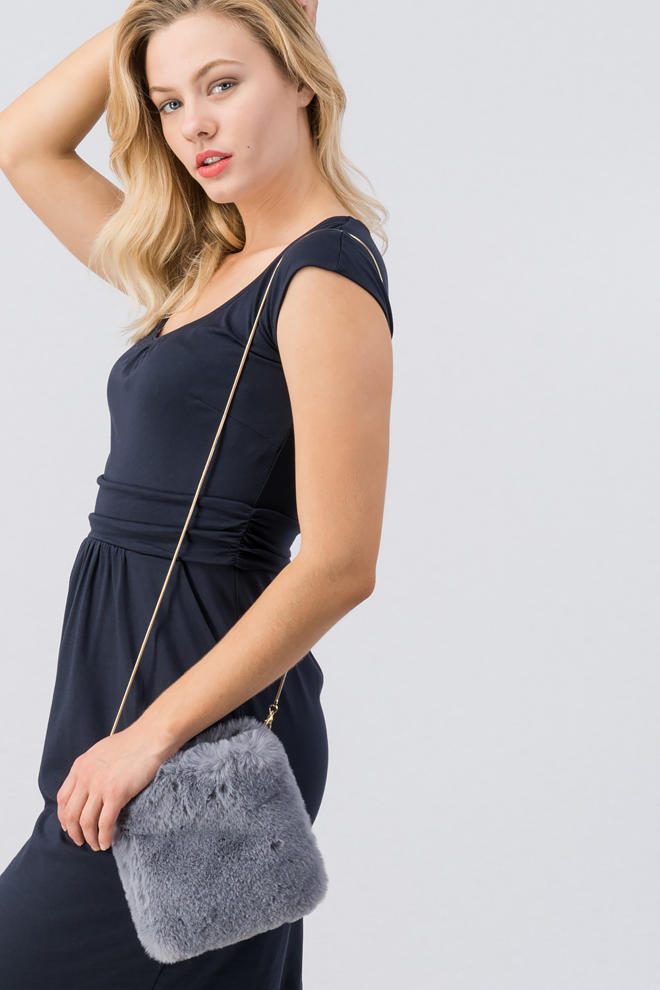 Blue wholesale fashion handbags are all over the place, but you won't hear us complaining. Your clientele won't, either. The Fur Mini Bag with Chain Strap acts as a statement bag, as well. The faux fur is soft to the touch, and the color goes perfectly with the silver chain strap. The shade is a fall favorite, so even women who aren't heading back to school can take the trend and make it their own.
Springtime Style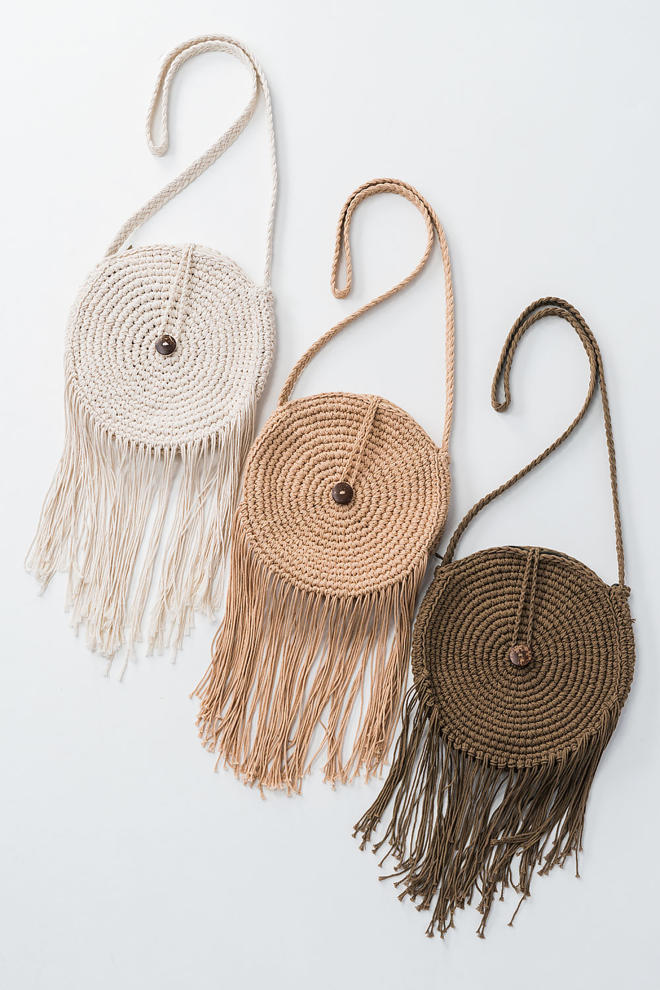 Out of all of this season's handbags, we're wild about the Round Rope Knit Boho Shoulder Bag with Long Tassel for spring. Again, tassels are on-trend, acting as statement-making accents on jackets, skirts, and shoes, as well as purses. While the bag's available in white, natural, and warm brown, we suggest you stock all three colors to give your customers a bit of variety. The details of the bag are so fashion-forward that they might snag every hue.
A long shoulder strap ensures convenience. The hook-and-button closure is functional, but it also adds to the overall design on the front of the bag. The round weaving resembles a spiral that almost creates an optical illusion. The hanging fringe is the perfect topper—so to speak.
Coming in Clutch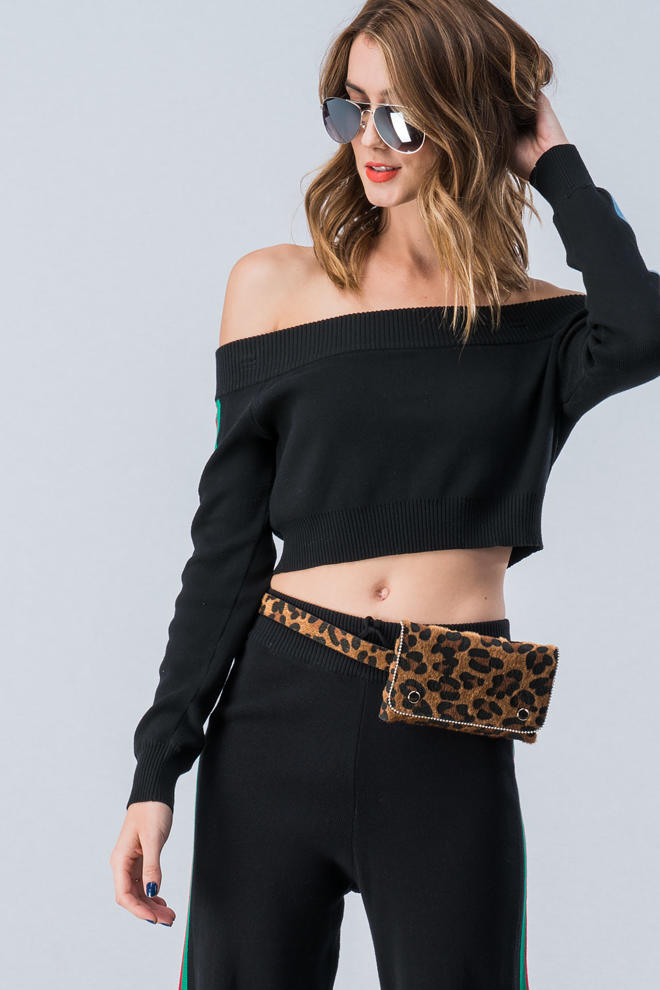 Okay, the Leopard Print Studded Trim Fanny Pack isn't exactly a clutch purse, but it gets the job done. Fanny packs are back. It's your duty to inform your customers that they're of-the-moment again. Let them know that fanny packs are the perfect alternative to purses anytime they need their hands free and their essentials close.
Don't forget to subscribe with trend:notes for full access to our prices, along with a discount off your first order of wholesale fashion handbags, tops, bottoms, and other accessories. Enjoy extra money off of orders over $499.