trend:notes Style Report
Discover the most popular spring 2019 style trends in your area to better serve your customers. At trend:notes, we stay up-to-date on the new styles for spring all over the United States. Find out what shoppers in your area want to buy. That can inform your choices as you place your next wholesale order.
Get It Done in Georgia
Georgia's spring 2019 style trends include a range of popular pieces that go beyond the standard warm-weather faves. Shorts have officially debuted for the season, and they're as cute as can be. Denim shorts are a classic favorite, so it's no surprise that they're among our top-sellers in a variety of climates. In addition to our classic Washed Denim Shorts, wholesale buyers and their customers love our Vintage Wash Distressed Denim High Waist Shorts with a comfy elastic waist, along with our High Waist Denim Shorts with Tie. Distressed denim is a popular pick, too. Shop owners should snag our Destroyed Raw Hem Denim Jean Shorts with Polka Dot Ribbon Belt with the quickness. In fact, our Black Raw Hem Pleated Waist Long Belt Shorts snagged the number one spot in the Peach state.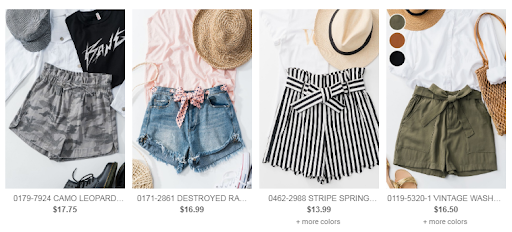 Sleeveless tops are top sellers in Georgia. There's nothing better to fight the heat. The Spaghetti Strap Pleated Babydoll Top was the highest ranking top, coming in at #3, particularly in taupe. Stock your store with tasteful button-downs that are seasonal but polished. Include a few fun shirts, such as the popular No Adulting On The Weekends Sleeveless Shirt.
Who knew that long sleeves would be a hit in Georgia? For cooler evenings, your customers want lightweight long sleeves. Order the on-point Button Down Shirt with Front Pockets, or consider cardigans and sweaters with open knits.
What's Good in Indiana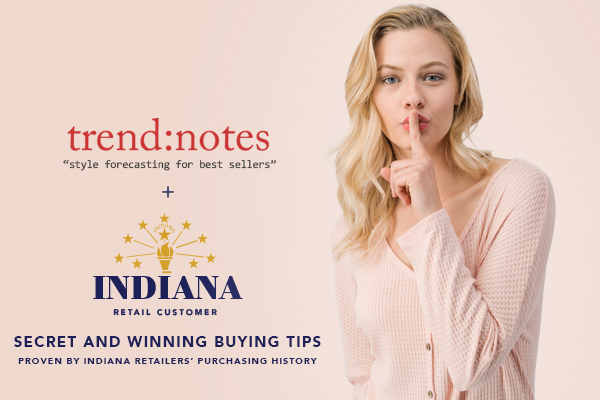 In Indiana, many of the new styles for spring acknowledge the transitional nature of the season. You never know whether it's going to be sunny and warm or rainy and cold in the Midwest, but stylish Hoosiers are always prepared.
Sleeveless tops win the day, but with a twist. Hoosiers with haute couture aspirations love our Zip Up Button Closure Hooded Solid Vest the best. Wholesale buyers, take note: wine, red, navy, mustard, mauve, and black are the must-have colors. It's not a traditional sleeveless piece, but Indiana shoppers also adore sleeveless button-ups, tank tops, and our No Adulting shirt.
Our Thigh Stitch Racer Pants are Indiana's #2 bestseller, and with good reason. They pair up perfectly with all of the state's top tops, including its long sleeve faves. From double-layered raglan tops to eye-catching sweaters with open backs and appealing color patterns, Indiana is still opting for cool-weather clothing.
Michigan Makes It Happen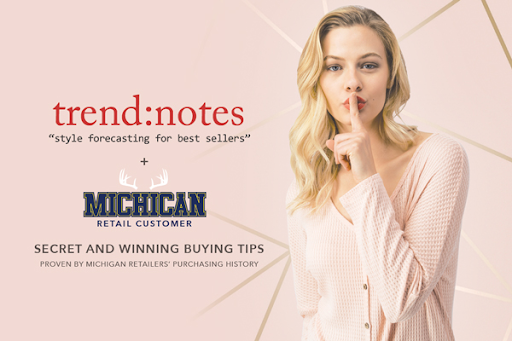 The Great Lakes keep it chilly all through spring, so the spring 2019 style trends in Michigan still incorporate long sleeves, sweaters, and toasty warm pieces. For instance, the Striped Long Sleeve Crew New Sweater Top is our hottest seller in the state, something for boutique owners to remember as they pick out their new spring stock.
While Michiganders crave style, as seen in their favorite sweater, the Button Down Shirt with Front Pockets, and the open-knit sweaters that they can't get enough of, they also desire functionality, comfort, and clothing that encourages active lifestyles. If you own a store in Michigan, check out our yoga gear and our selection of graphic T-shirts to appeal to your clientele.
Bring a polished aesthetic to your store, as well, with the introduction of dressy shorts, which are some of the most riveting new styles for spring. Show customers how to dress up a pair of shorts. You can grab the Linen Type Waistband Shorts with Spring Tie in a variety of colors. The elastic waist is comfortable, but the silhouette is sharp. The paperbag style lends itself well the polished ensembles. Delight your clientele with the Solid Spring Paperbag Waist Shorts with Scallop Bottom Edge, the Vertical Stripe Spring Paperbag Waist Shorts with Scallop Edge, or the Vintage Washed Rayon Paperbag Belted Shorts.
Notes from the Show Me State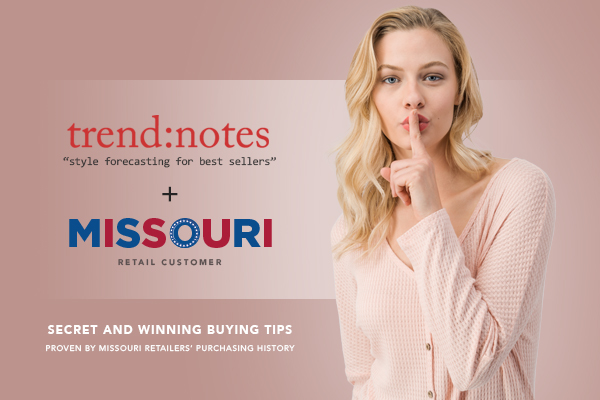 In Missouri, the new styles for spring prioritize comfort. Their top selling item for the season is our Round Neck Outdoor Graphics T-Shirt, which comes in a variety of styles with just as many messages. Our Color Way Joggers rank #2, continuing the comfort trend. According to the style forecasters at trend:notes, the functional fashion fad isn't going away anytime soon.
Lightweight sweaters, statement cardigans, and warm-weather attire round out Missouri's list of top 10 must-have pieces for spring. Shopkeepers, as you stock your shelves, remember the value of variety and versatility. Cater to your clientele by including a mix of stylish shorts and sleeveless tops, alongside T-shirts, sweatpants, and windbreakers.
Everything's Bigger in Texas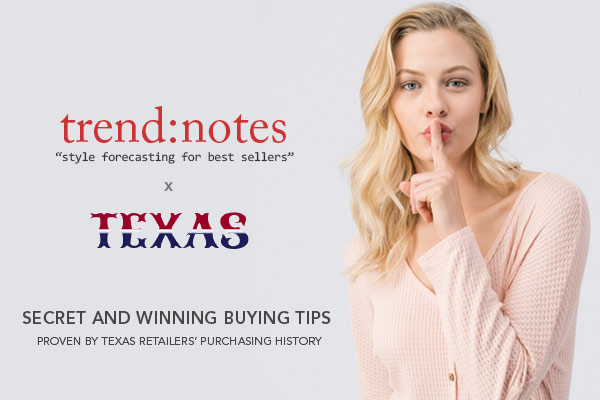 Texas is keeping it cool and casual, as evidenced by the state's bestseller, the No Adulting on the Weekends Sleeveless Shirt. An assortment of shorts and sleeveless tops follow along that line. Shoppers in Texas want to beat the heat as stylishly as possible, without trying too hard.
For that reason, your best bet is to pick out an array of short sleeve tees to please your clientele. Consider outdoorsy shirts as well as nice T-shirts that look fantastic with high-waist shorts and denim skirts. Crop tops are in, as well, along with linen shorts in with eye-popping details.
Shorts have their place in the Lone Star state, too. Statement shorts are the most fun of the spring 2019 style trends. From our Leopard Animal Print Paperbag Shorts to our tropical inspired Leaf Graphic Ribbon Belt Shorts, prints and patterns are officially raging. Add some color to your inventory via the Neon Jacquard Aztec High Waist Shorts with Zip Back, or keep it casual with the cute Camo Leopard Print Smock Waist Band Shorts.
Trending in the USA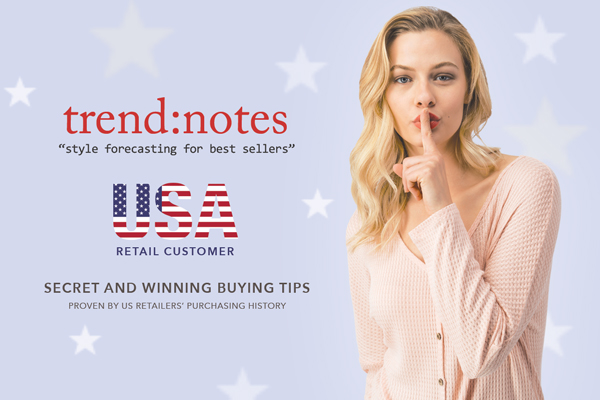 The spring 2019 style trends throughout the United States follow the same pattern. Graphic T-shirts are firmly in vogue, along with loose-knit sweaters, lightweight cardigans, and comfy joggers. Inject your inventory with statement-making warm-weather sweaters, such as cold-shoulder pieces and items with an open back. Don't sleep on tees of all styles, and remember to include a range of shorts.
Learn more about the hottest spring 2019 style trends on the trend:notes blog.