Top 5 Reasons You Need a Rattan Bag for Summer
Shop owners have a wide selection of wholesale beach bags to choose from when they select their merchandise from trend:notes. For the summer season, however, we have to emphasize the on-point potential of a rattan handbag. Rattan is the unofficial material of the hottest, sharpest beach bags. Introduce your clientele to an array of rattan bags that they can use throughout the season.
To Rock the Boho Aesthetic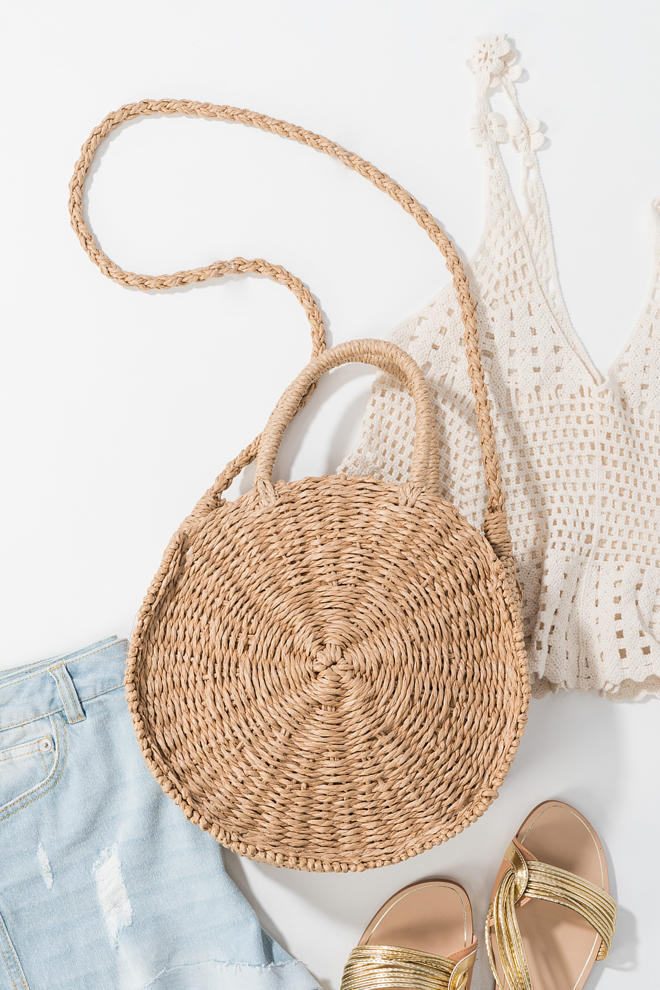 Think about the latest trends as you choose wholesale beach bags for your next purchase. Shop owners have a responsibility to inform their clientele of the latest, freshest looks and styles. Just as trend:notes brings the most fabulous fads to wholesale buyers, it's your job to pass the tips onto your customers by way of the merchandise you offer.
The Bohemian chic aesthetic is a summer staple. From maxi skirts to tunic tops, crops, and denim jackets, the laid-back Boho style is everywhere. Rattan bags happen to be the perfect vehicle for the look because they're natural and neutral. Just check out the Boho Round Handmade Rattan Shoulder Bag with Handle to see what we mean. Appeal to your Bohemian customers, as well as all the beach bunnies who browse your shop.
The bag features a long, braided strap as well as a handle. The weaving on the body of the handbag is simple but refined. As a wholesale buyer, you can snag it in ivory or natural brown. In the spirit of variety, it's a wise idea to grab both.
To Carry Everything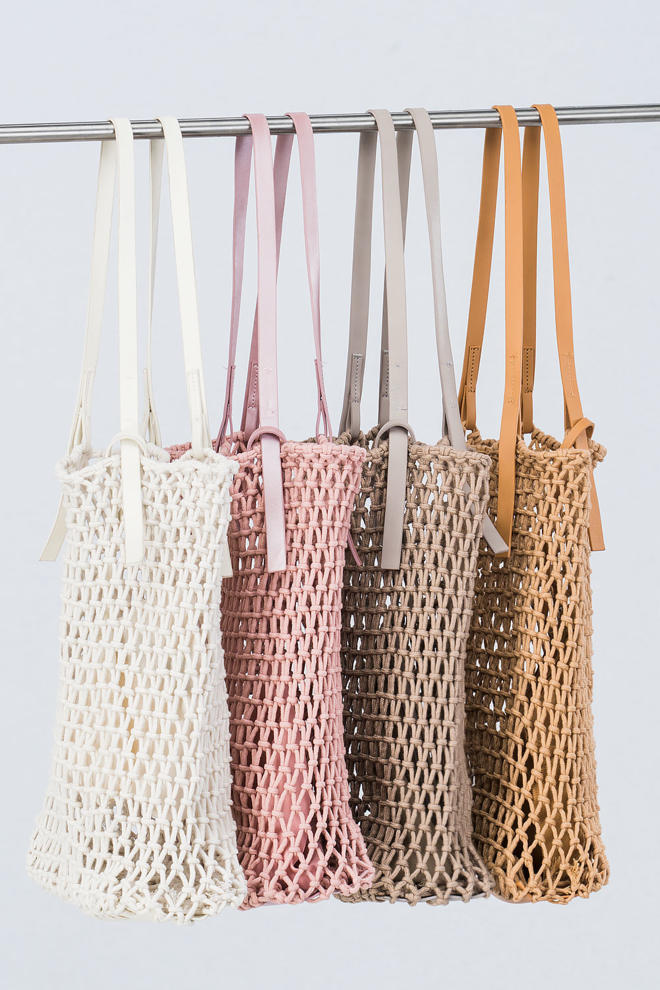 A rattan bag is the ideal pick for day-to-day use, especially the Fish Net Boho Bag Leather Bottom and Strap with Extra Pouch. Not only does it incorporate the Boho trend, but it also touches upon the fishnet fad that's sweeping the summertime style scene. Its biggest advantage is its size, though. Because it's streamlined, it's not quite as large as most beach bags, but it's an excellent weekender. It has space for the essentials, plus an extra pouch for hidden cash, phones, ID, and more. We offer the bag in a subtle but stunning spectrum of colors, including pristine ivory, taupe, pale pink, and warm mustard.
To Go Au Naturel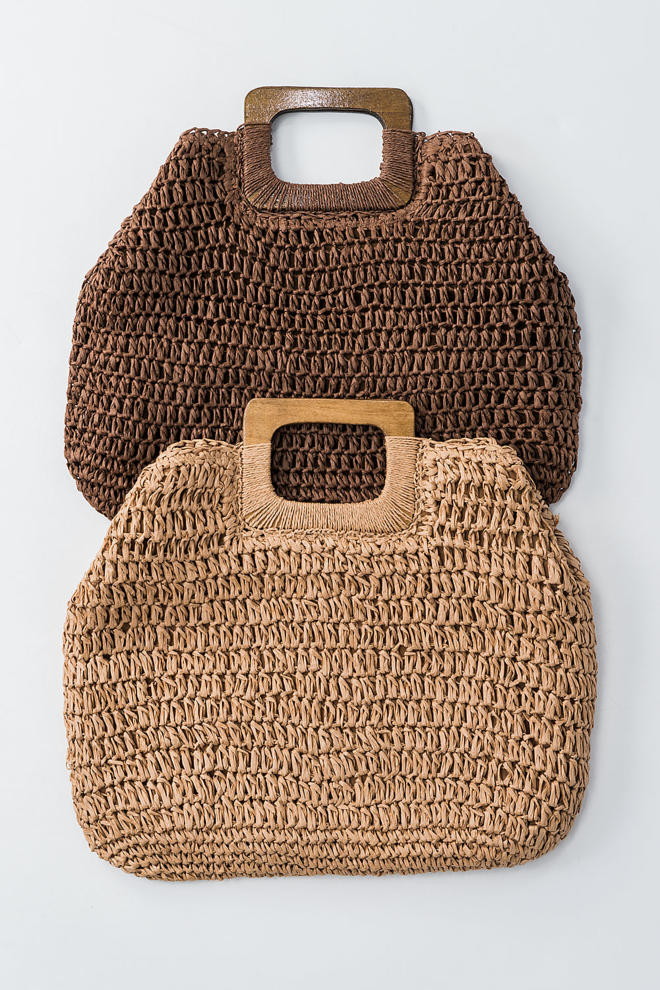 There's not a detail on the Boho Handmade Rattan Top Wooden Handle Bag that we don't adore. Your customers won't be able to resist its charm, either. The sturdy wooden handle is a practical touch, but in addition to being functional, it's also fashionable. There's just something about the click and texture of wooden handles.
They lead down to a spacious, slouchy body with room for a change of clothes, beach towels, and snacks, along with all the essentials. Shop keepers who are eager to please their customers will snatch up the bag in all three available color palettes: natural, brown, and brown multi. An assortment of wholesale beach bags will keep your inventory fresh and up-to-date.
To Stand Out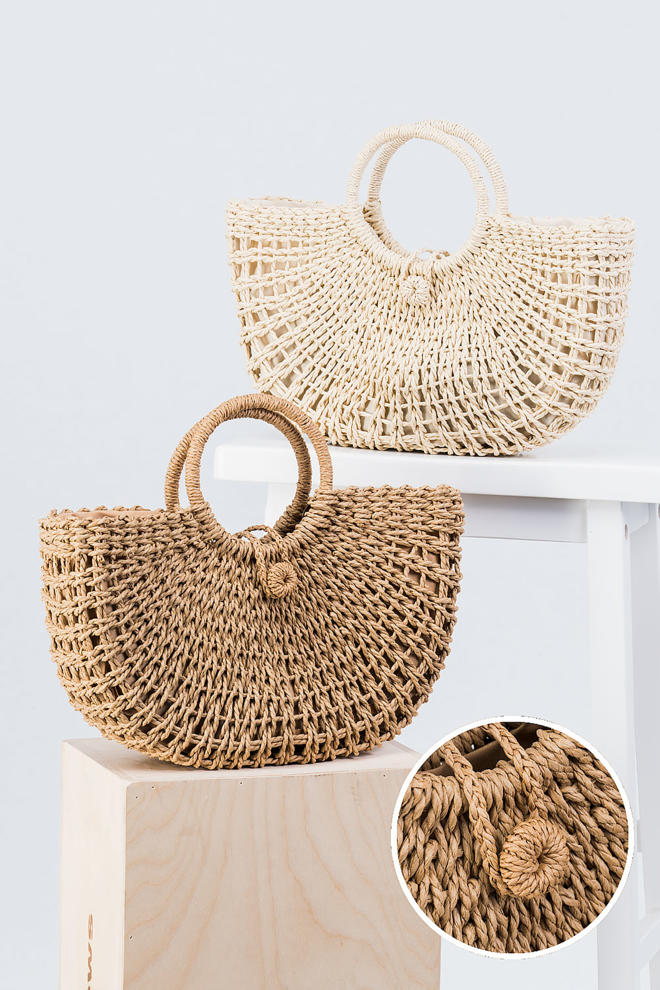 There's just something about the Boho Rattan Half Circle Basket Bag with Front Button. It boasts a vintage-inspired appearance that makes it seem like a once-in-a-lifetime thrift store find, but it also has a modern edge. One of its standout details is its structure, which is an uncommon trait among rattan handbags. From the easy-to-carry handle to the half-moon shape and front-button closure, it's a crowd pleaser from top to bottom. When you place your order, get the bag in ivory and natural. There's no reason to limit yourself—or your customers—to a single color.
To Feel a Little Luxe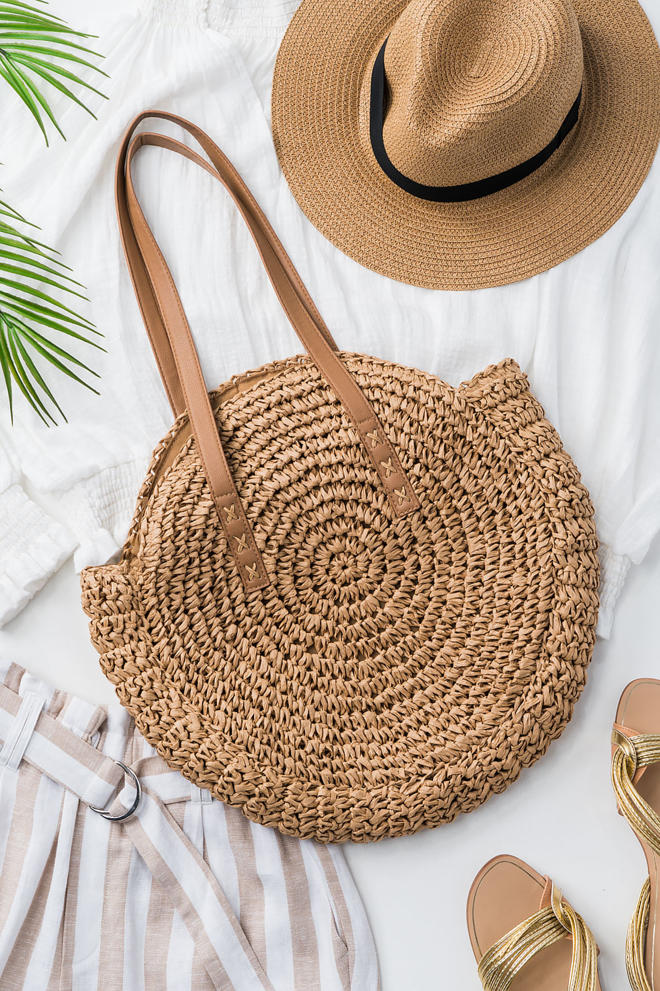 Rattan and leather go together like crop tops and high-waist shorts. You can't deny the luxe appeal of the Boho Handmade Rattan Bag with Leather Strap that trend:notes has on offer for wholesale buyers. You won't be able to keep this purse stocked in your store.
The leather strap is all it needs to go from a laid-back Boho bag to a chic stunner. It creates the perfect contrast against the rattan weaving. Between the strap, the unusual shape, and the spiral design, it's one of our favorite wholesale beach bags, in no small part because it's perfect to carry on the daily, as well. Select both the natural brown option and the ivory hue.
Trend:notes has wholesale beach bags and rattan handbags that showcase the can't-miss trends of the summer. Subscribe for free with the name of your boutique or wholesale business to get access to our wholesale prices. We offer a $10 off your first purchase, not to mention an instant discount when you spend over $499. It's time to get your store sorted for the summer, and trend:notes is here to help.