Summer Accessories Are Flying Off the Shelves
The appearance of summer accessories and clothing stands out as a beacon during the late winter and early spring. During that time, shoppers turn their eyes to their summer wardrobes in the hopes that buying warm weather clothing, jewelry, and accessories will usher in high temperatures a bit faster. It's not too late to take advantage of spring fever. Show your customers a little sunshine by way of must-have accessories for summertime and the most sought-after jewelry trends of 2019. trend:notes has the inside track on of-the-moment handbags, hats, and more.
Futuristic PVC Purses and Handbags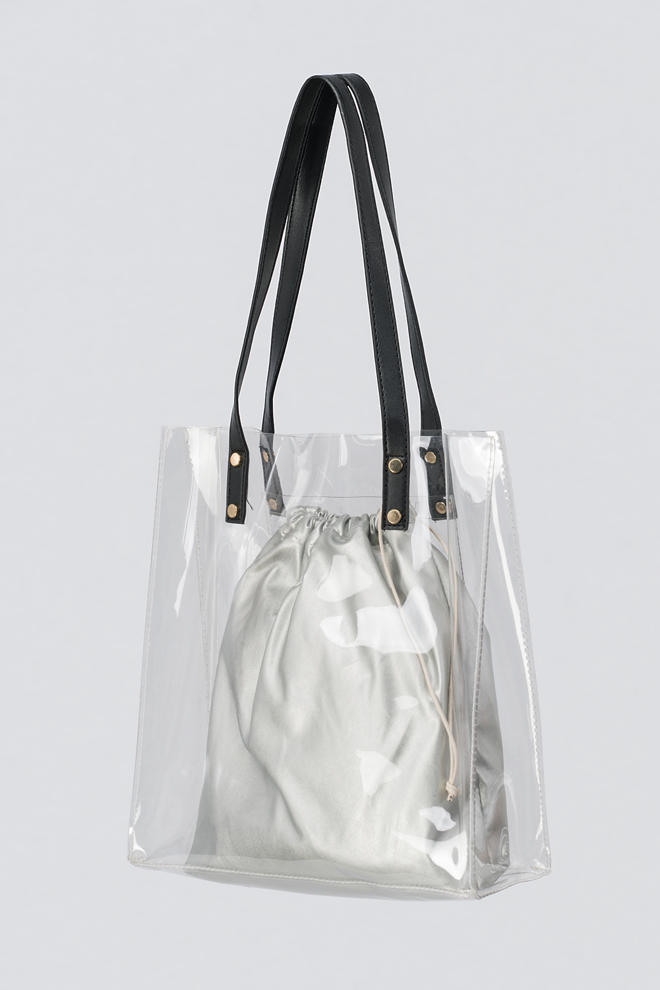 PVC is back in a big way, but with a fresh, modern edge. Specifically, PVC handbags and backpacks are among the most popular summer accessories. Something about the transparent material screams "summertime." It creates a futuristic aesthetic, as well. PVC is all about minimalism, so choose pieces for your inventory that boast clean lines and eye-catching details. An inner pouch in a sizzling color, for example, creates an irresistible layered look that's beyond practical. Offer your clientele beach bags, roomy weekenders, and smaller purses that they can carry around on the daily.
Tassels, Tassels Everywhere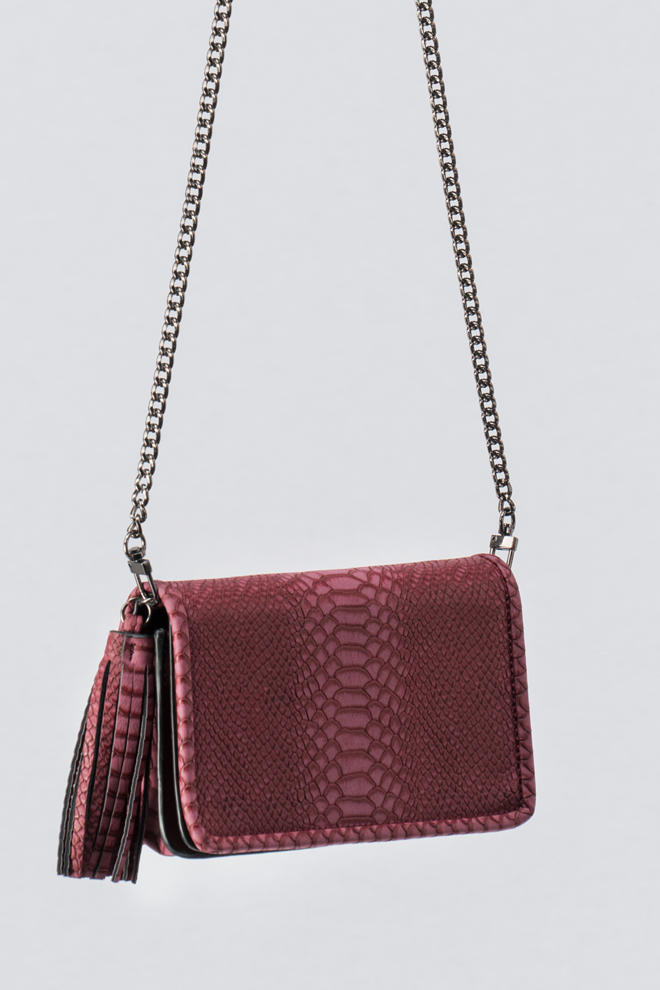 Fringe and tassels are everywhere, decorating dresses, shirts, skirts, and bags. They also show up in some of the freshest jewelry trends for 2019. Feed the fringe addiction by introducing a selection of tasseled accessories, such as earrings, pendants, and handbags. At trend:notes, we're particularly in love with our tasseled faux snakeskin crossbody bag, which can lend a Boho chic charm to any ensemble. You can't go wrong with that rich color, either. That same Boho vibe can be found in fringed vests and tasseled earrings, however, so use a discerning eye as you peek at what's popular and pick out items that your customers will snatch up immediately.
The Perfect Lippie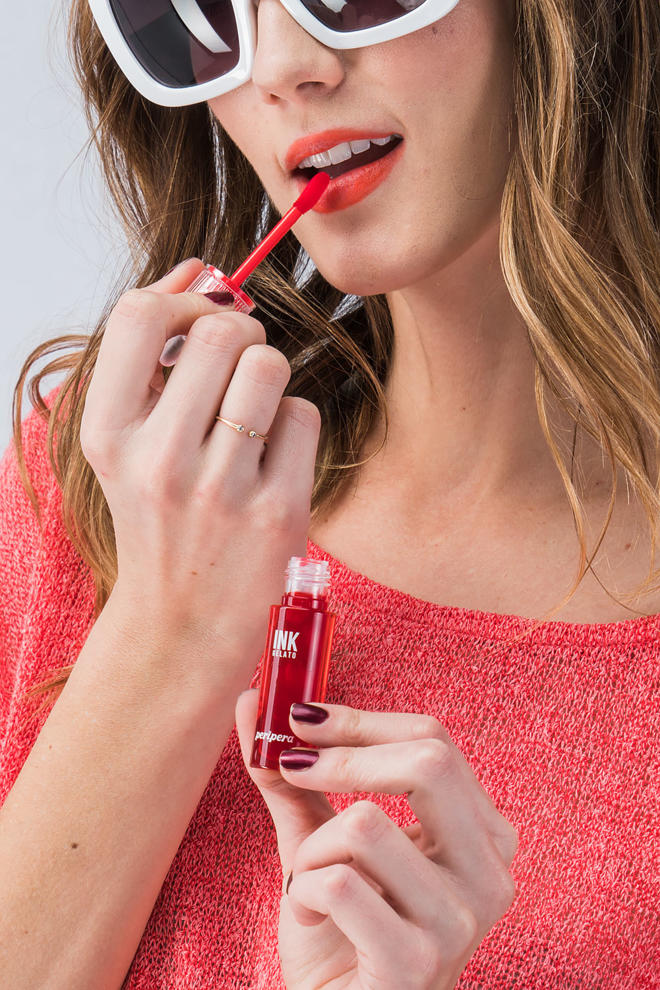 Though you could make the argument that lipsticks and glosses don't count as accessories, we disagree. Nothing will please your customers more than the ability to buy long-lasting lipstick in shades that complement the clothing they just bought from your summer stock. We're gaga for the Gelato Lip Lacquer Ink line from Peripera. It's a water-based lipstick that uses a drop of milk for extra moisture. The texture is light and weightless, but the color won't bleed, flake, or transfer onto cheeks, collars, or wine glasses. It results in a lovely matte finish that won't dry out the lips. Give shoppers a choice of colors, including peachy pink, orange-red, grapefruit, candy pink, soft coral, and deep red.
Rah-Rah-Rattan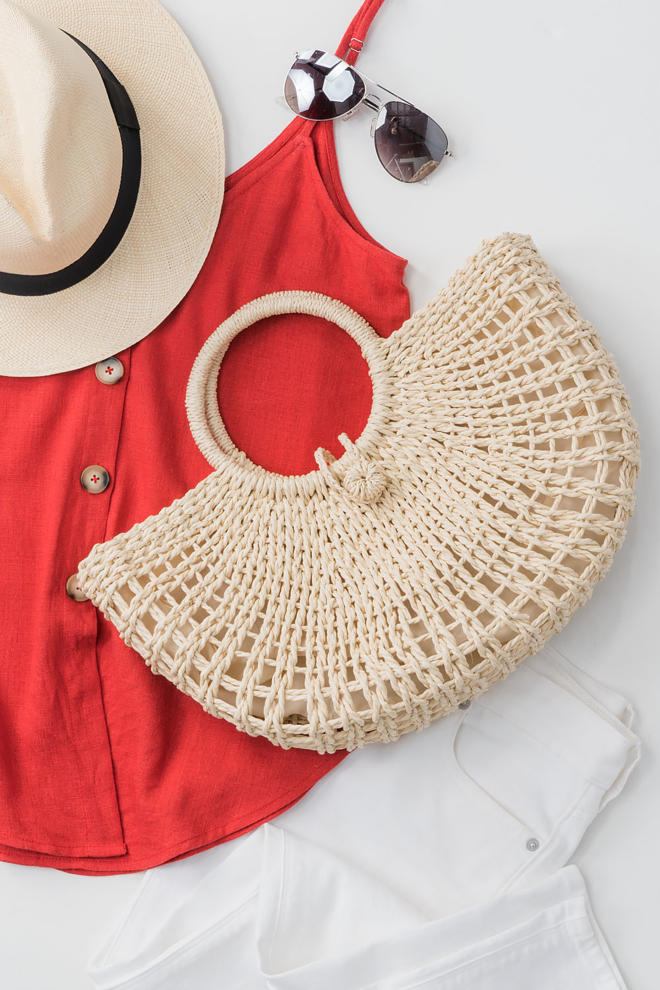 Back to the Boho trend, hippie-chic summer accessories rule this season. Add rattan bags to your handbag selection to surpass the competition and maintain customer satisfaction. Rattan is a summer-friendly material that's ideal for beach bags, day bags, and weekenders. We love the shape and dimensions of our Boho Rattan Half Circle Basket Bag, which boasts a cute but functional front-button closure, but you can find an array of structured rattan pieces for your stock. Choose a single stand-out, or purchase an assortment of rattan bags so that your customers are spoiled for choice.
Summertime Scarves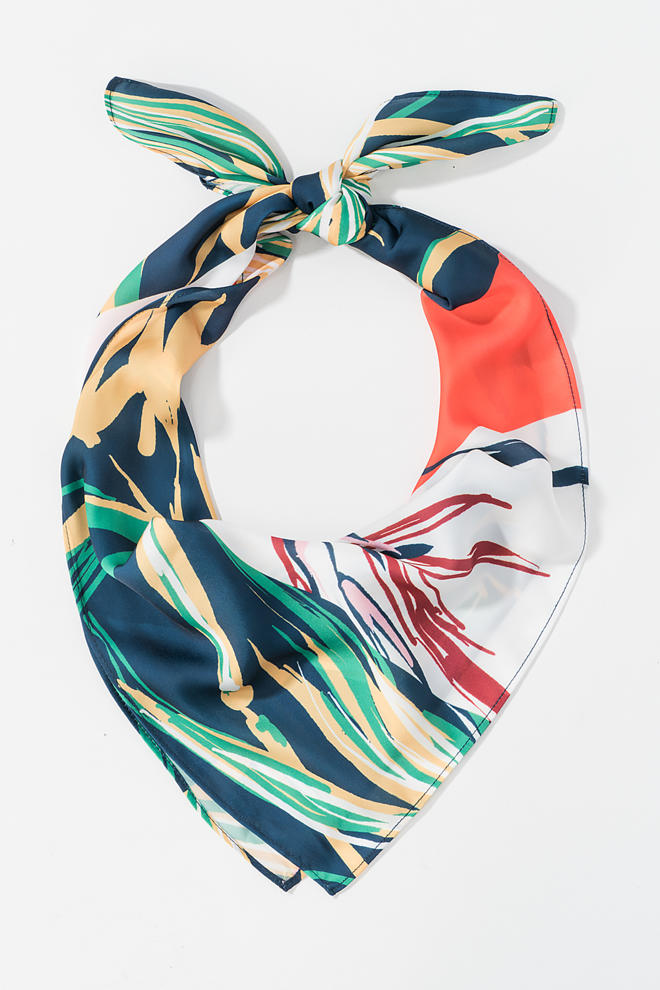 It's time to put away the scarves you stocked in winter, but you can replace them with breezy, lightweight scarves designed to add a punch of color and style to an outfit. Small, square scarves are the way to go. Peek at our Bamboo Patterned Print Square Scarf for an example. You may need to show your shoppers how to wear a scarf in warm weather. Create looks that feature a scarf around the throat, over the hair, or even threaded through the belt loops of a pair of denim shorts. Worn as a hair accessory, a scarf evokes the picture of old Hollywood glamour. Tied around a purse strap, it brings to mind the stunning simplicity of Paris street style.
Every Color in the Rainbow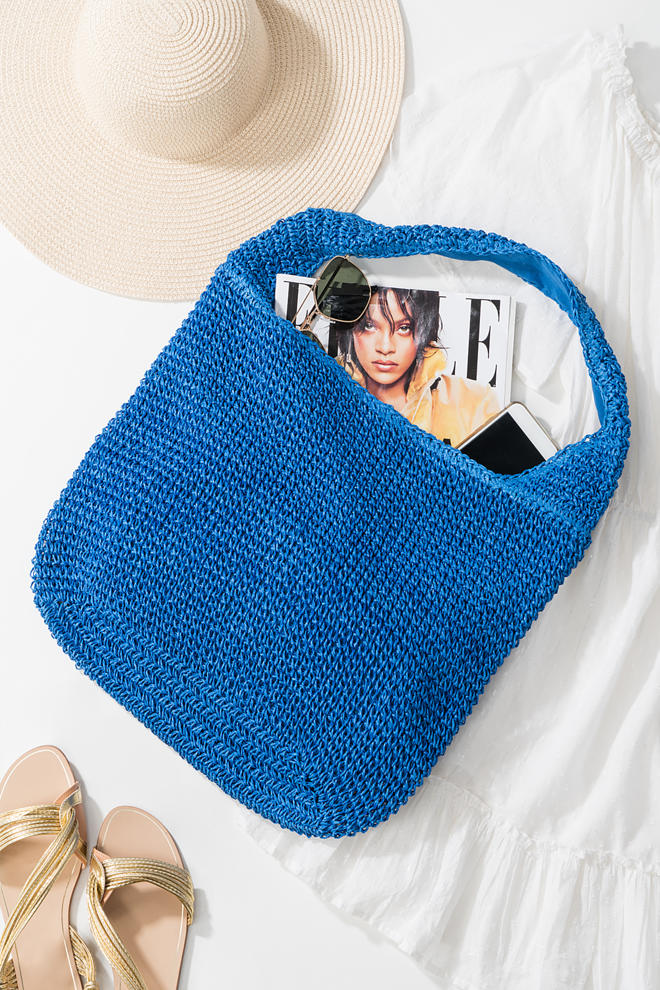 Vivid summer accessories are the way to go. Whether you're featuring the top jewelry trends of 2019 or a collection of beach-ready handbags, include vibrant colors in the line-up. Neon shades show up again and again in summer lines, but so do tropical colors, such as cobalt blue, hot pink, bright orange, and sunny yellow. With our Handmade Slouchy Straw Tote Bag in blue, you get two trends in one, as the unstructured silhouette and straw material are Boho all the way. The bag also comes in mint, another eye-popping hue, and black. Since variety is the spice of life, order all three to present shoppers with several possibilities.
Fab Fanny Accessories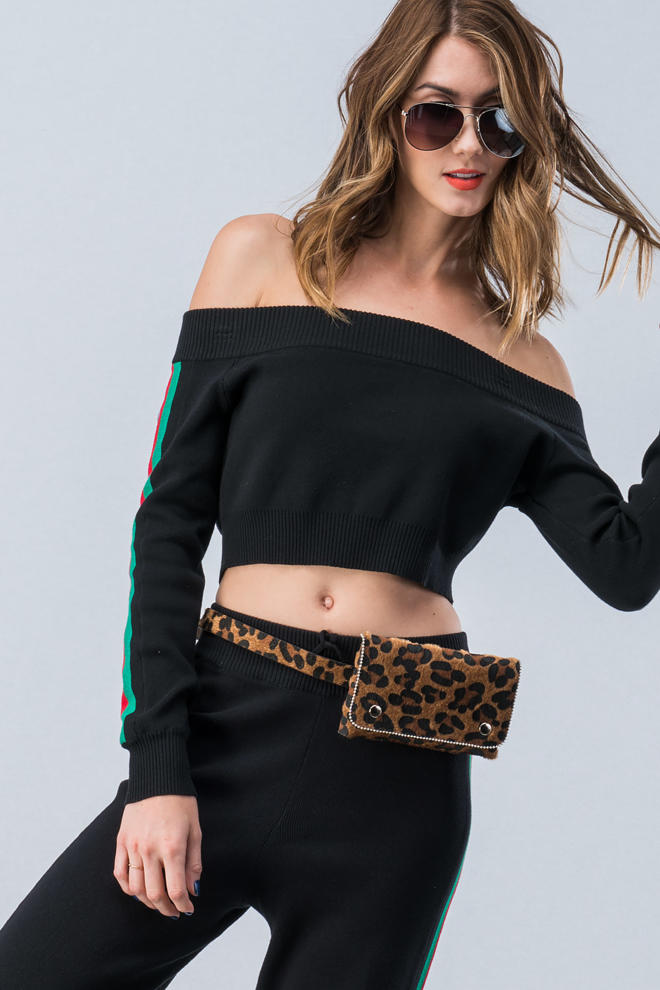 Get ready for it! The fanny pack has the most unexpected comeback story of all time. Neon fanny packs were all the rage in the early '90s. Today's version is thankfully updated and rather fabulous. Modern packs resemble belts that just happen to have a handy clutch for your cash, ID, phone, and other must-haves. There's just enough room for the essentials. Include the Leopard Print Studded Trim Fanny Pack in your inventory, and you can help to bring back the fanny pack for good.
Next-Level Hats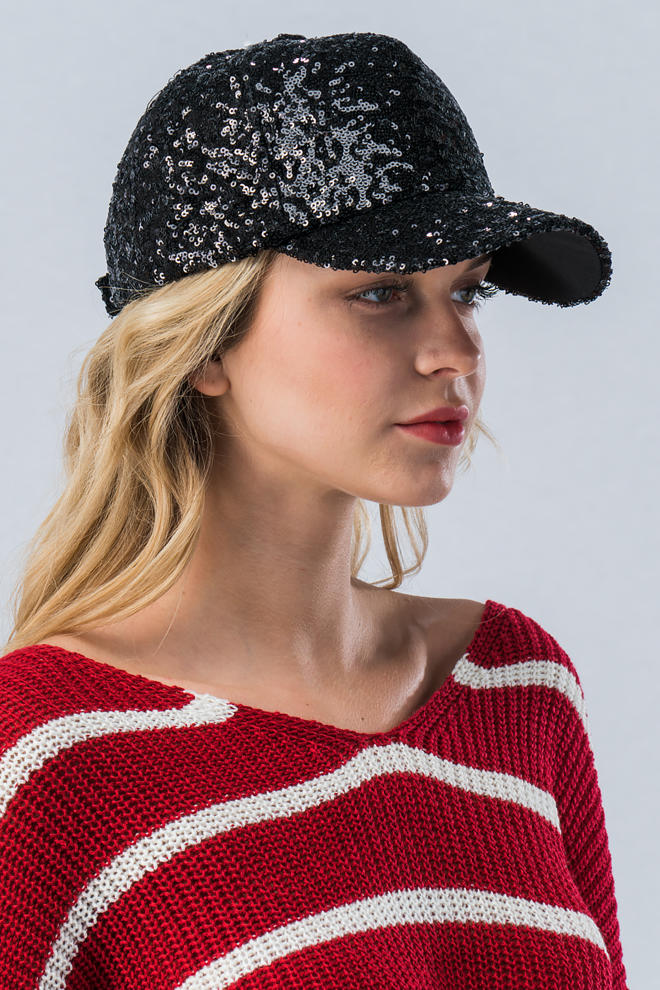 Hats are summertime staples. Not only are they fashionable, but they also protect the hair and face from the sun. Stock up on ball caps, sun hats, and visors. Bucket hats are making the rounds again, too. Our style forecasters recommend offering your customers unexpected items that they aren't likely to find elsewhere, such as our Holiday Sequins Cap. Sell statement-making pieces that can add that final bit of pizzazz to any ensemble. Sequins do the job quite nicely, plus a hat like that nearly doubles as jewelry.
It's never too early to shower your shoppers with on-trend summer accessories. Whether you own a brick-and-mortar store or an online boutique, display your hats, handbags, and jewelry in a tantalizing tableau. Put together lookbooks and style inspo with alluring accessories from trend:notes. Subscribe today to receive $10 off your first order!