Warm Weather Must-Haves in 2019
Smart shopkeepers and shoppers have their attention focused on the coming spring and summer 2019 trends, so they're preparing now. Savvy shoppers are already stocking up on their must-haves for the year. Boutique owners should jump on the chance to snag up-to-date wholesale women's apparel. Find out what's sure to sell like hotcakes and get your shelves stocked with showstopping items for sunny days and balmy nights. At trend:notes, we know what's in store for the style world.
Shorts in Every Style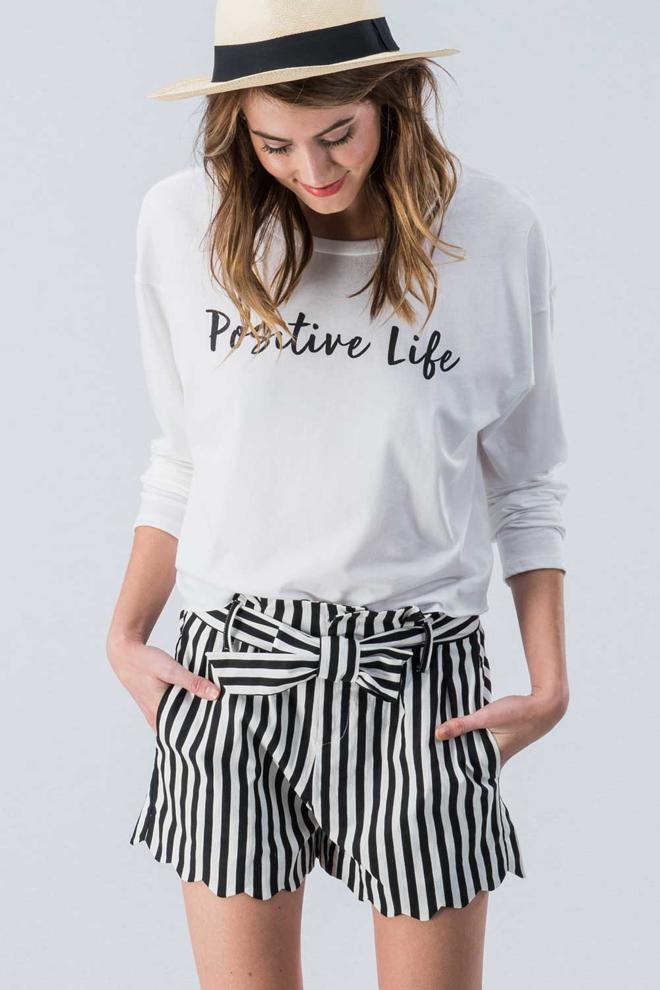 Shorts are always warm weather staples, but this year, in-the-know shoppers need to get the most out of their shorts. Encourage customers to put together an athleisure aesthetic, which tops the summer 2019 trends. As the weather heats up, close-fitting cycling shorts will replace leggings. Keep the focus on items that can be worn by themselves or layered beneath full mini skirts and skater dresses.
Sensible shorts are on the docket, as well. Serve up a variety of looks on your shelves. Crisp Bermuda shorts are ideal for menswear-inspired ensembles. Pleated shorts and skorts create the illusion of a skirt, allowing for dressy outfits that are still comfortable and casual. Above all else, offer an array of tailored shorts that can pair with tank tops, button-ups, and floaty kimono cardigans.
The Perfect Pleat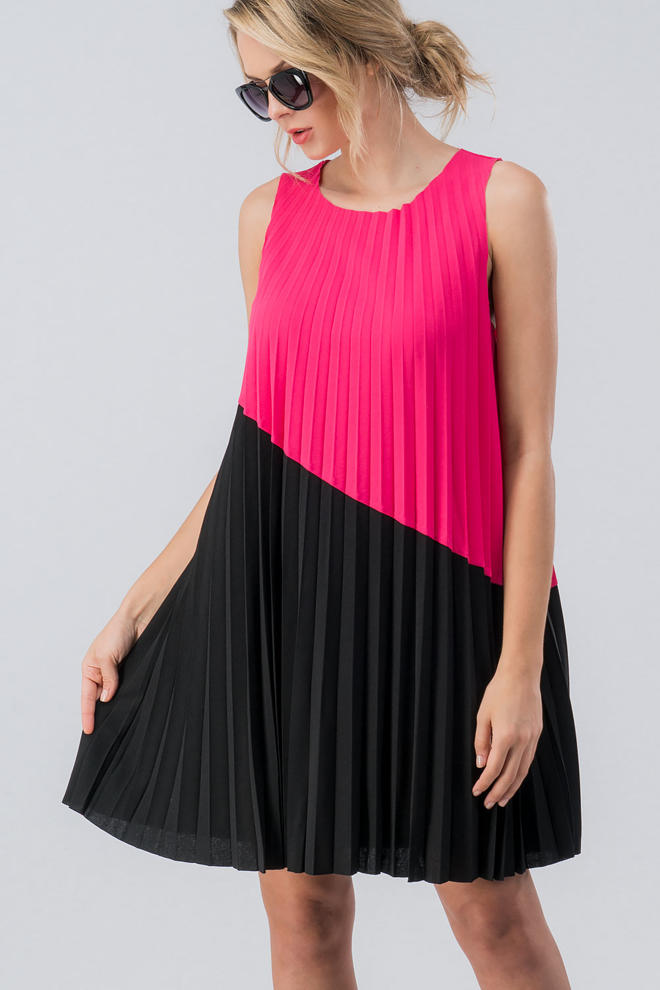 Pleated pieces are slated to pop up everywhere as the mercury climbs toward the top of the thermometer. Pleated shorts, skirts, and rompers provide a kicky, flirty vibe with youthful energy to spare. Micro pleats are especially on-trend, so make sure to snag an assortment of wholesale women's apparel that shoppers will love. Pleats are even showing up in dresses and tops. See how your customers feel about the pleated fad.
Wrap It Up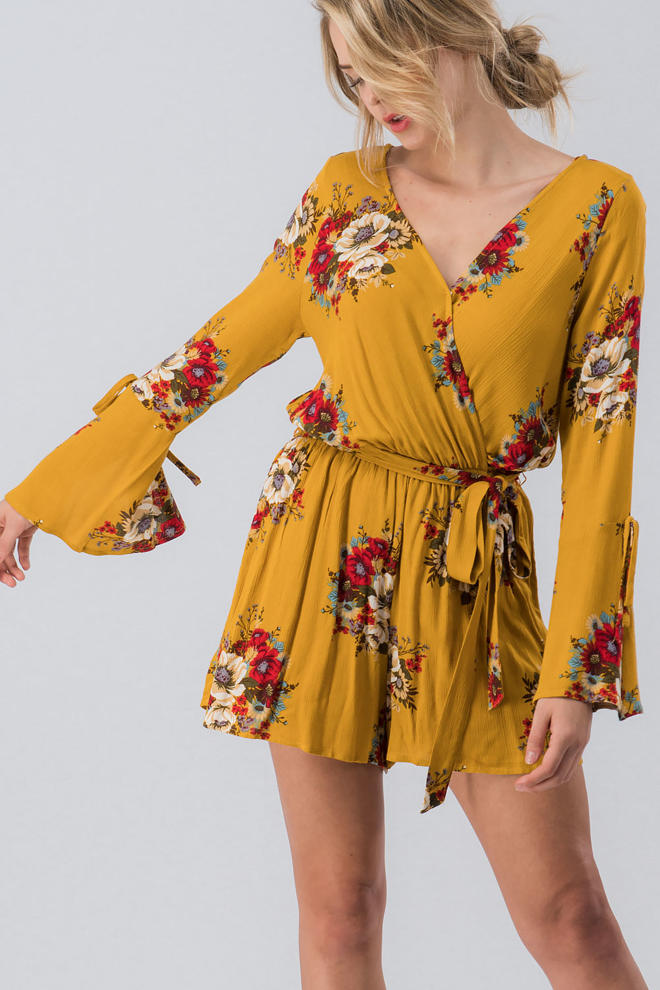 Wrap dresses never fade out of fashion's social conscious. In some iteration, you find them in every modern era of style. They're so comfortable that it's no wonder their popularity endures. Wrapping up in a wrap dress is easy-peasy, yet the ensemble appears effortlessly polished and put-together, to say nothing of the fact that the shape and silhouette are flattering to a variety of figures.
Long and flowing or short and tailored, do yourself and your customers a favor. Invest in an assortment of wraps featuring dazzling colors and eye-popping patterns. Bear in mind that the style also works with rompers and skorts, not just dresses and skirts. One-piece outfits never fail to fly out of stock. Shoppers gleefully grab them up for the convenience factor alone.
Tie-Dye Temptation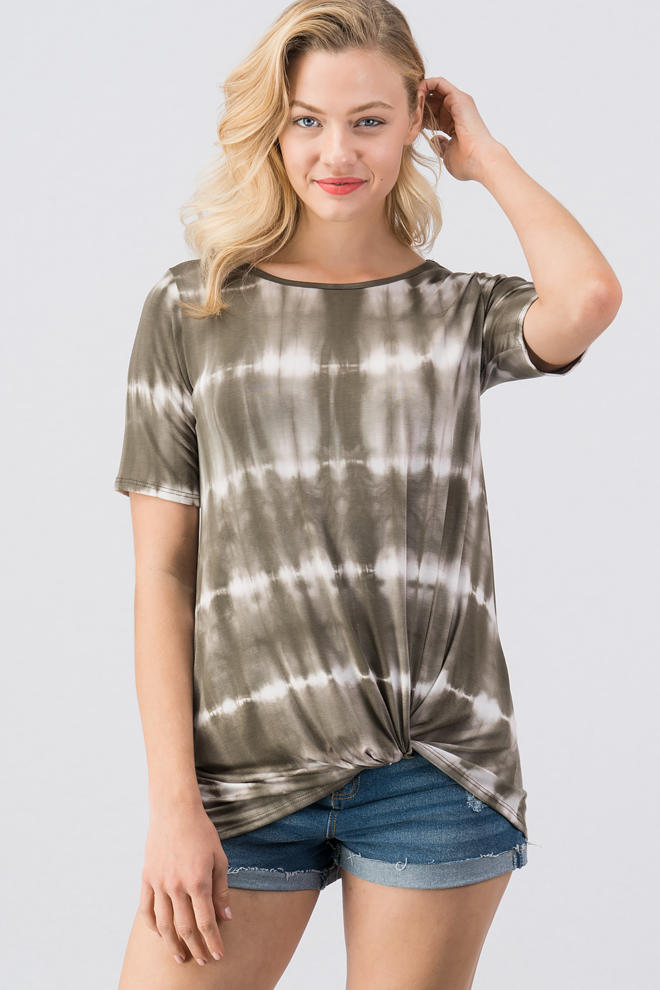 Every few years, tie-dye comes back into vogue, bringing with it an irresistible Boho-chic vibe that's perfect for the sunny spring and summer seasons. Turn your boutique into a hub for the new Age of Aquarius. Everyone will have to have a piece of tie-dye fashion, particularly since the modern take on the beloved trend is chic, even a little sophisticated.
Throw in a few pieces of wholesale women's apparel that are reminiscent of The Grateful Dead, items that blossom with bright primary blooms of color. However, tie-dyed maxi dresses and casual daytime suits have a place on your racks, as well. Include beachwear to spare, such as swimsuits and sarongs, but show your shoppers that tie-dye has a spot in their day-to-day wardrobe rotation, as well.
1990s Neon Throwbacks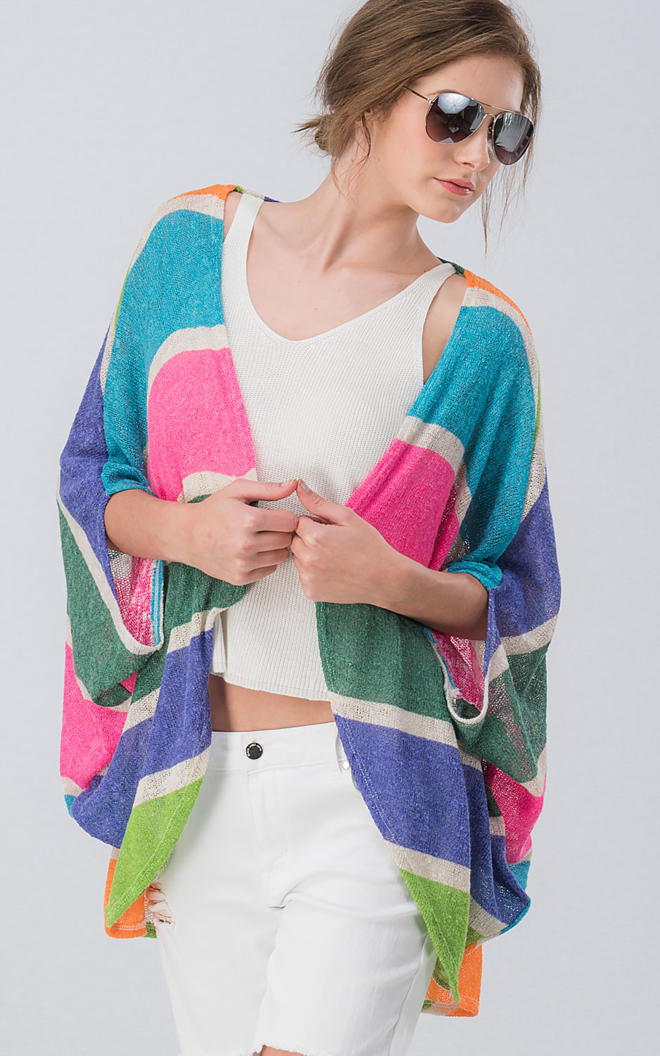 Tie-dye saw a resurgence in the 1990s, which deserves mention only because another '90s favorite is slated to make a comeback for the spring and summer season. Neon dreams will fill the heads of sartorial queens who are on the lookout for the next stylish thing. If you're bold enough to stock neon items, then your clientele will be bold enough to wear them.
Rather than manic colorblock outfits, the neon-centric summer 2019 trends tend toward the monochrome. Outfits celebrate one or two eye-popping hues rather than three or four. Neon colors work well as statement pieces, such as flowing dresses and jumpers, but offer up a few tee shirts and shorts, as well.
A Little Transparency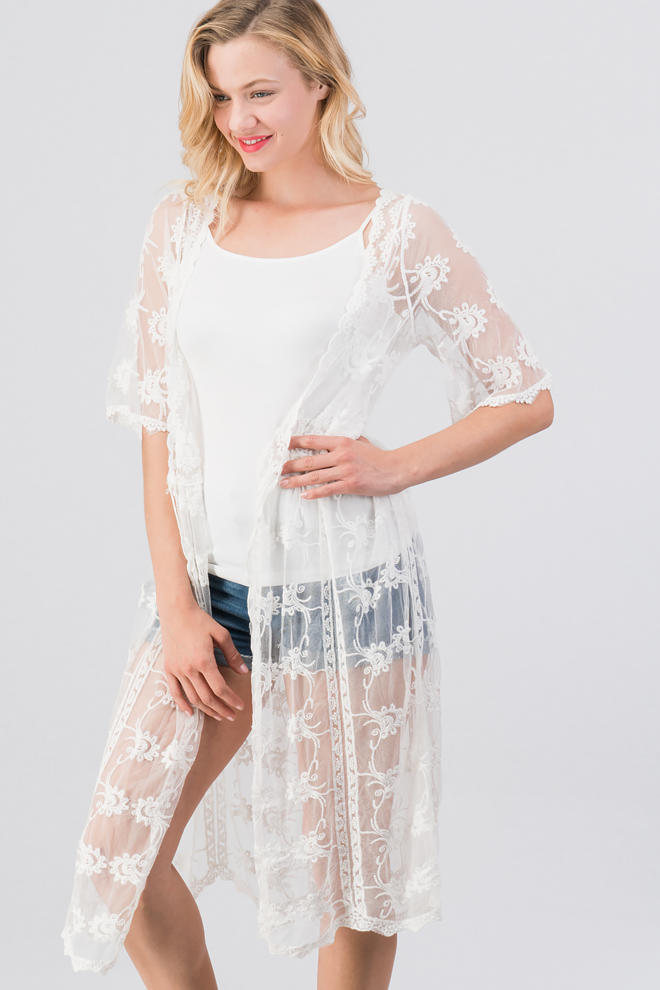 Who doesn't enjoy a bit of transparency now and then? Sheer and see-through tops, dresses, blazers, and statement jackets are having a moment in the fashion world. It's not just for the beach, either. Picture sheer button-up shirts worn over camisoles. Imagine racks of see-through dresses, best layered over bodysuits or shorts and crop tops. Teach your customers how to style sheer items in a way that's haute couture.
Warm Weather Whites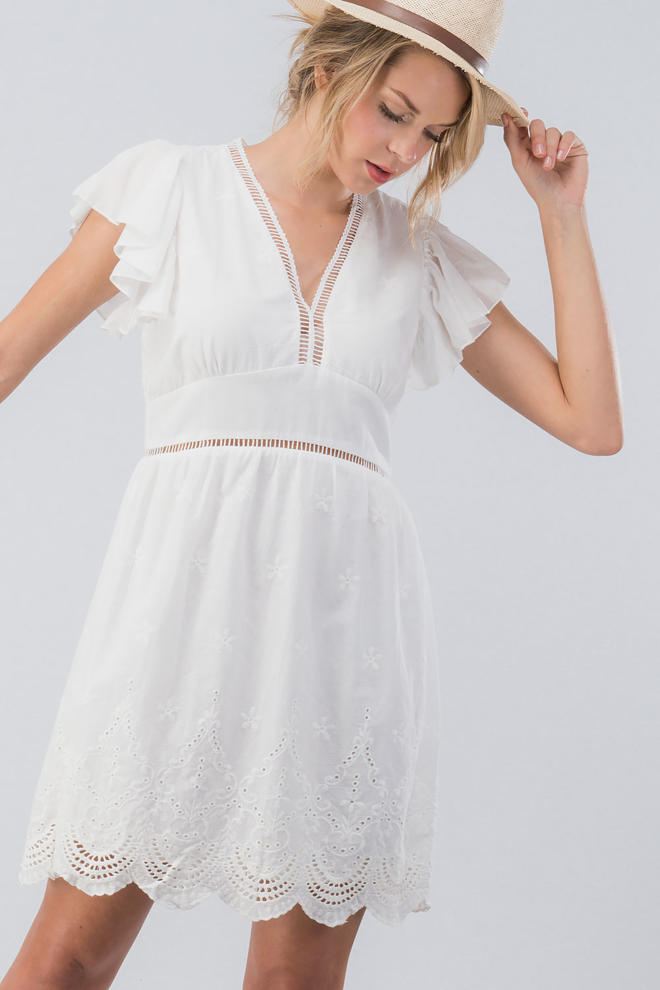 Beneath the dazzling summer sun, what looks better than white? Amid the rainbow of colors on your racks, include bright white options in every style. White shorts, capris, and pants, for example, are stand-out pieces that match with anything. Celebrate the balmy temperatures with a selection of lightweight white summer dresses that bring to mind the beach and romantic walks along the shore. Stock up on tops in every imaginable design, including halter tops, button-downs, light sweaters, and crops.
Versatile Cargoes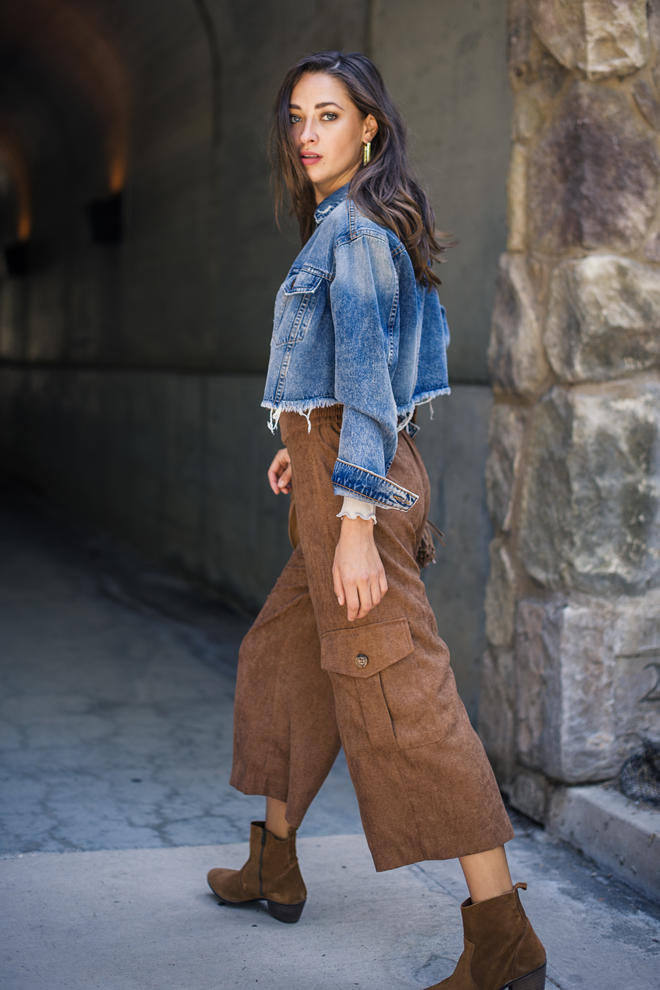 Cargoes are making a comeback as one of the top summer 2019 trends. The thought of all those pockets is thrilling! This year, the secret is to offer the unexpected. While standard styles and colors deserve a place on the shelves, branch out and go wild. Among the khaki and olive green cropped cargoes, for instance, throw in camouflage options, along with eye-catching colors. Take the functionality of cargoes, and showcase how they can be fashionable, as well.

Animal prints have a spot in every season, but folks are officially bored with all the leopard and cheetah prints. Even zebra patterns are overdone. Cast your eye a little lower and listen for the hiss. Snakeskin is the animal print du jour. It shows up on blouses, boots, dresses, skirts, leggings—you get the idea. Include the same amount of variety as you stock your shop with sexy serpentine clothing.
The fashion forecasters at trend:notes stand by these warm weather must-haves and summer 2019 trends. Offer these items at your store and your customers will scour your shelves for spring and summer stand-outs.