Trend Report: Breezy Summer Items You Simply Must Stock This Season
Ready for the latest trend report, all you style-savvy shop owners out there? Check out the selection of wholesale summer clothing at trend:notes. Our style forecasters have up-to-the-minute intel on the freshest fashions of the season, just in time for you to stock your store with our top-selling trendy summer outfits.
A Summery Stripe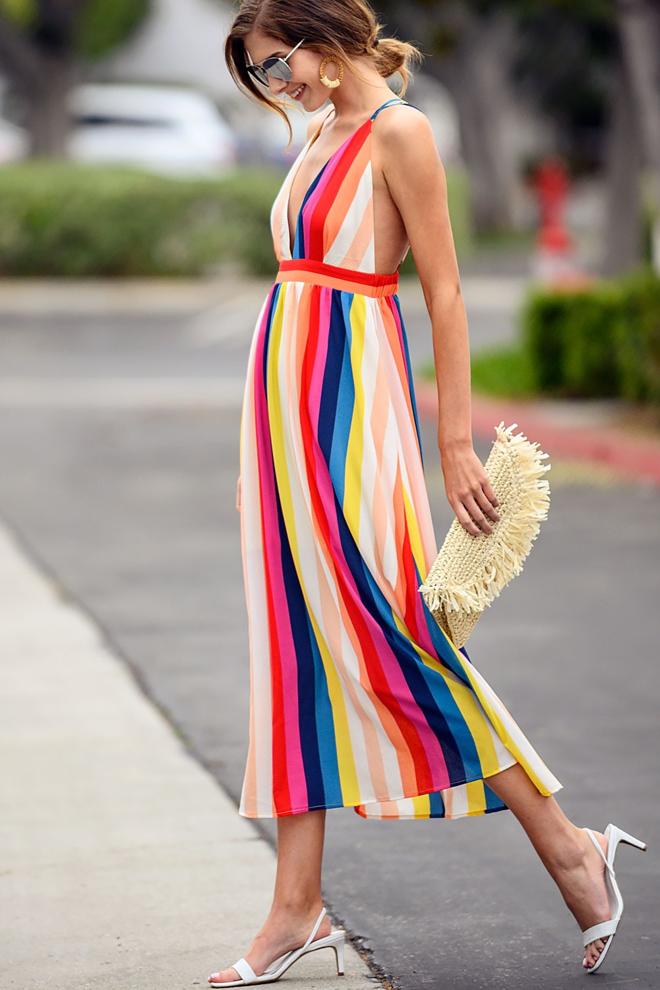 One of the standouts in our newest batches of wholesale summer clothing is the Multi Color Rainbow Stripe Crisscross Spaghetti Strap Back Dress. It's a vivid stunner with an eye-catching pattern, a visually appealing color palette, and a triangle top that's on-trend for the season. It will be a breath of fresh air in your inventory.
Tie-Dye Dreamin'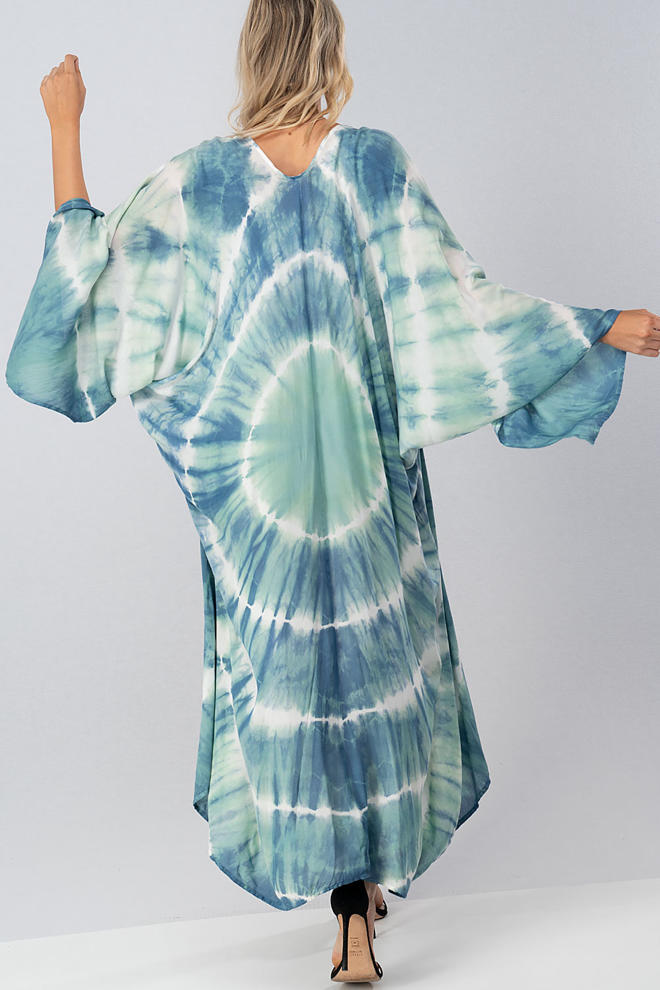 Have you noticed how many trendy summer outfits incorporate tie-dye? The public craves looks that are reminiscent of the Summer of Love. Fortunately, an item like the Allover Tie Dye Kimono Maxi Cardigan is as hippy haute couture as it gets. Think beyond tee shirts as you choose items for your summer stock. A tie-dye caftan or kimono will go over like gangbusters.
Perfectly Pleated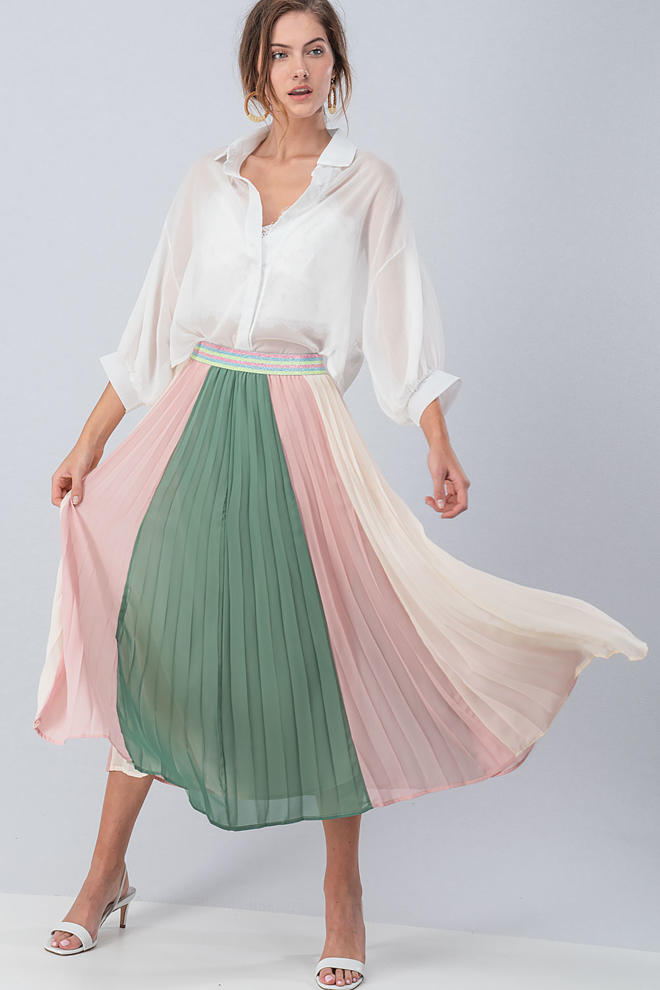 The Multic Summer Color Block Pleated Midi Skirt w Sparkling Waist Band has a Boho chic vibe that's all the rage now. Shades of rose, sage, and white combine in a lovely palette. Details such as the sharp pleating and the sparkling belt in matching hues are sure to enthrall your clients.
All about Eyelet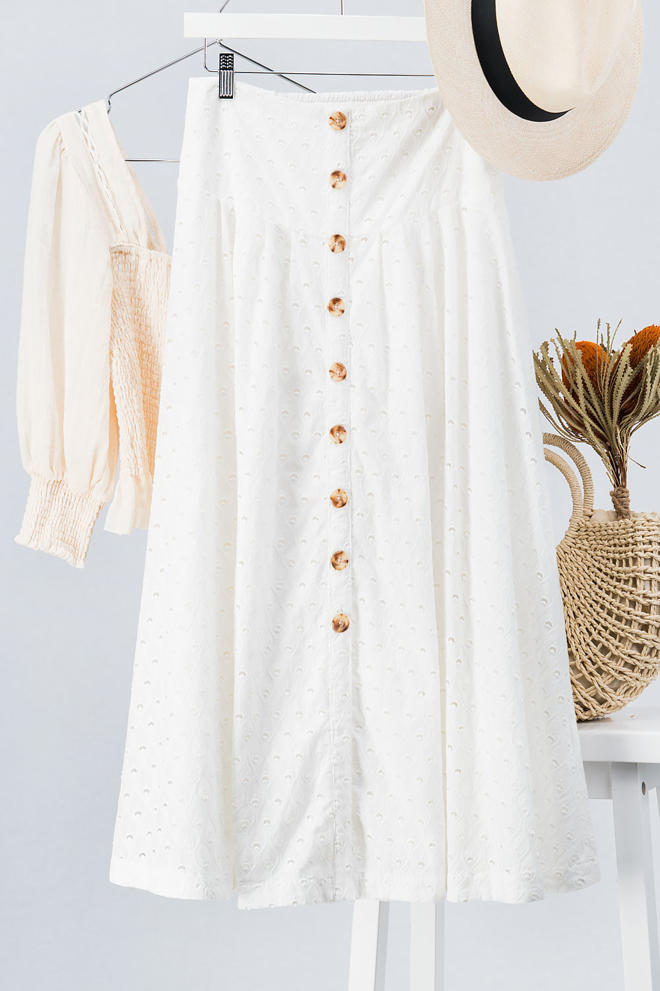 This is one of our favorite pieces of wholesale summer clothing, and we're thrilled to offer it to boutique owners and clothing buyers. White eyelet lace is lightweight, reflects the light, and it's delicately gorgeous. The Eyelet Fabric Button Down Mid Flare Skirt w Smock Back is a sweet dream of a skirt. It deserves a place in your stock, but it won't last long.
Rainbows for Days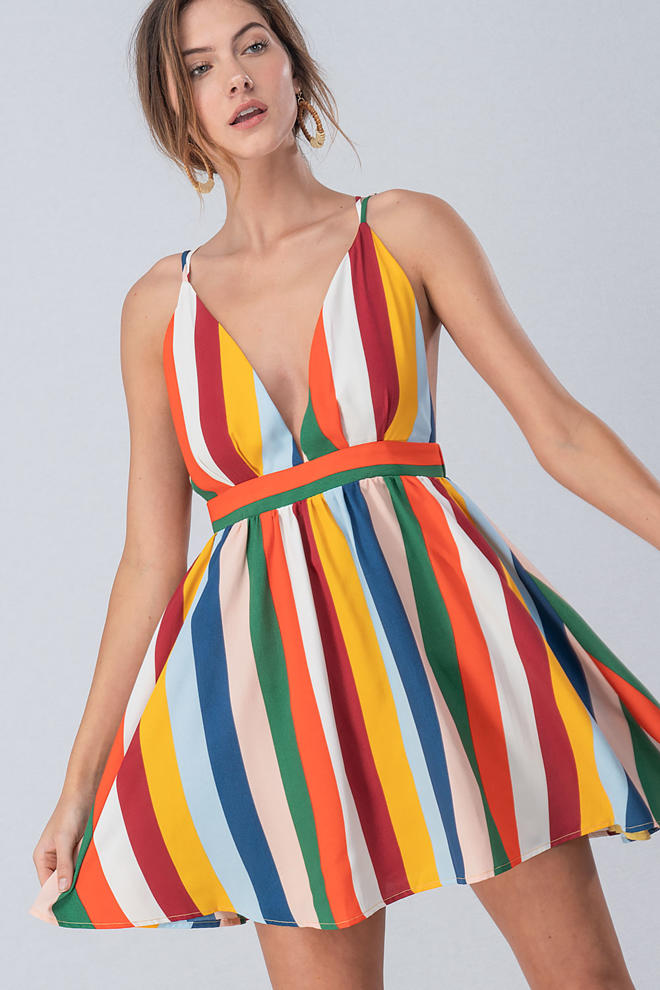 As you can see, rainbow stripes are an unquestionable summer trend. The Multi Color Rainbow Stripe Crisscross Spaghetti Strap Back Sun Dress is a shorter take on the look. The triangle top is offset by a flirty skirt that falls above the knees. Customers will snatch it up for all of their warm weather festivities.
A New Summer Staple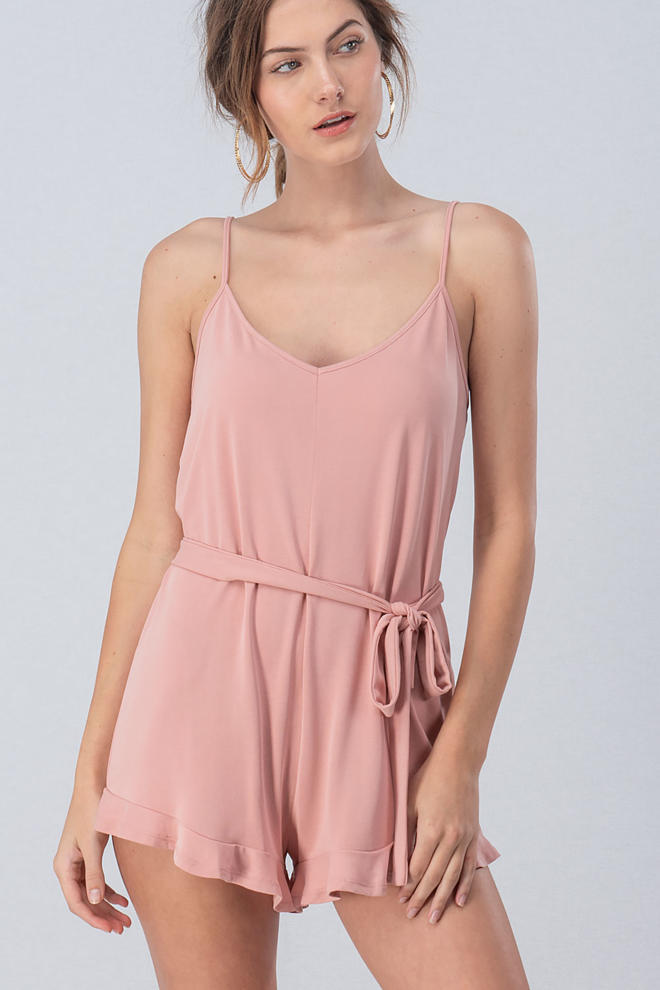 Don't sleep on rompers. Shoppers adore one-and-done ensembles. They're becoming more popular as trendy summer outfits because they're simple, stylish, and often sexy. The Basic Spaghetti Strap Folded Ruffled Hem Ribbon Belt Romper hits all three notes. We suggest you snag it in every available color. Give your customers some choice and variety!
Medallion Madness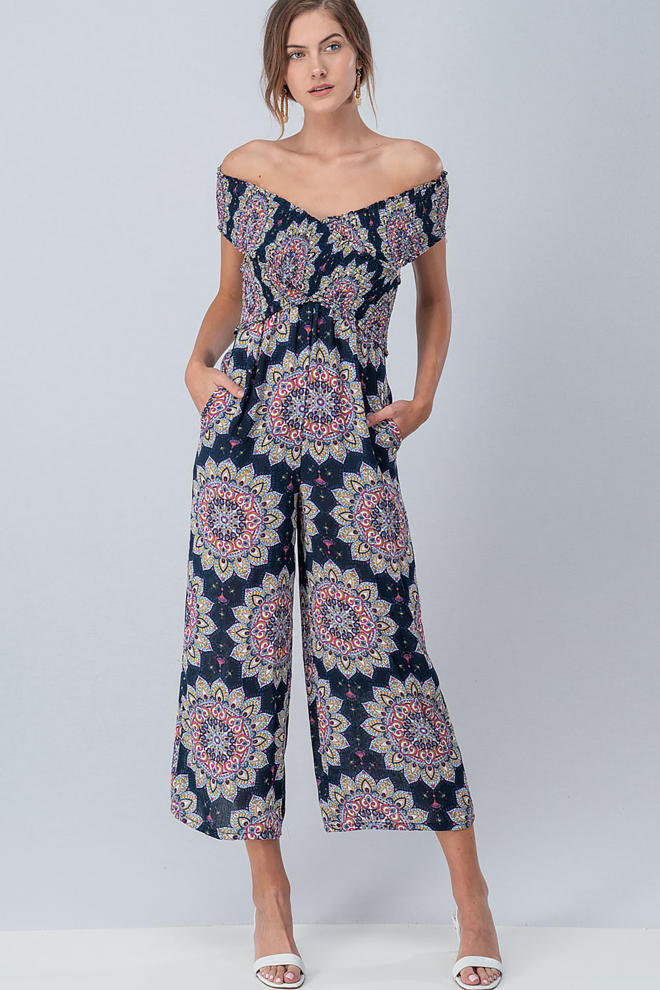 The medallion print is having a moment. Introduce your clientele to one of the season's prominent patterns by way of the Medallion Print Off Shoulder V Smock Top Jumpsuit. They'll love the flattering cut of the bodice, the lively pattern, and the fact that it's a jumpsuit. Jumpsuits are trending, too.
A Little Leopard'll Do Ya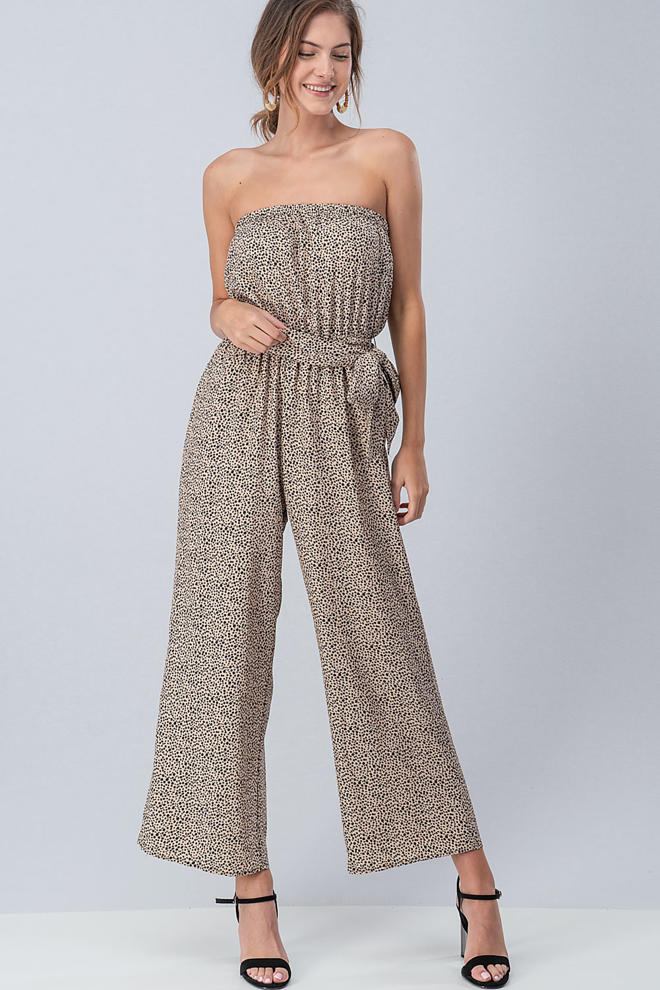 Animal print is all up in our latest wholesale summer clothing hauls, but the Leopard Print Tube Top Jumpsuit w Ribbon Bow is a standout. The tube top bodice, wide legs, and adorable belt draw the eye, no question. However, the small leopard print is the star. It almost resembles polka dots.
White Collar Couture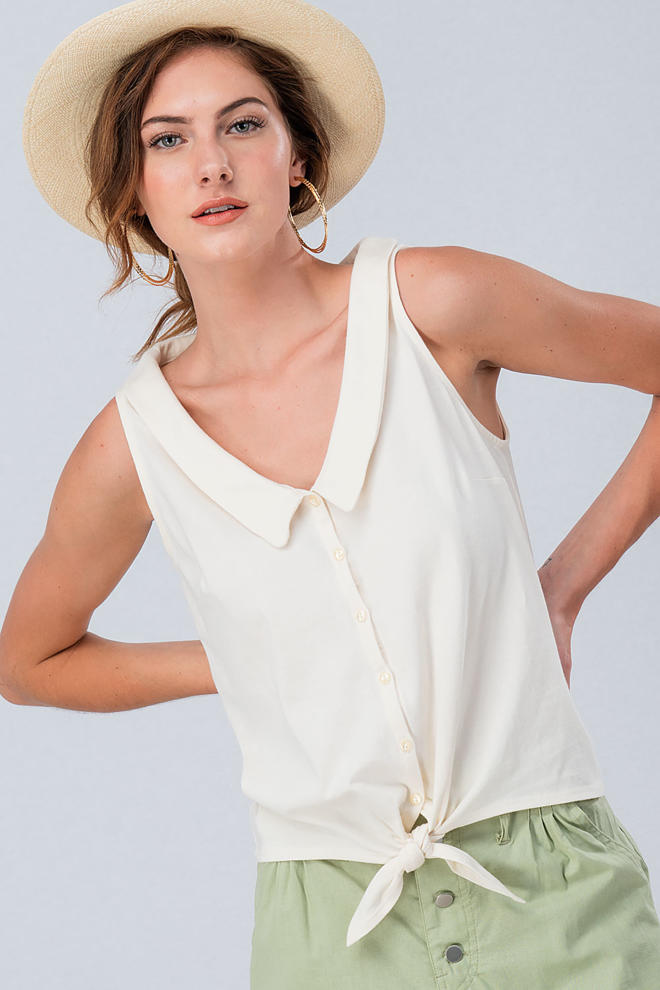 Collared shirts are crisp and polished, but still cute. The Washed Deep V Neck Collar Button Down Tie Front Sleeveless Top deserves a place in your store because of its versatility. Show your shoppers how to wear it to work, a daytime outing, or a beach side date. Offer it in coral and black as well as ivory.
The Bodysuit Rebellion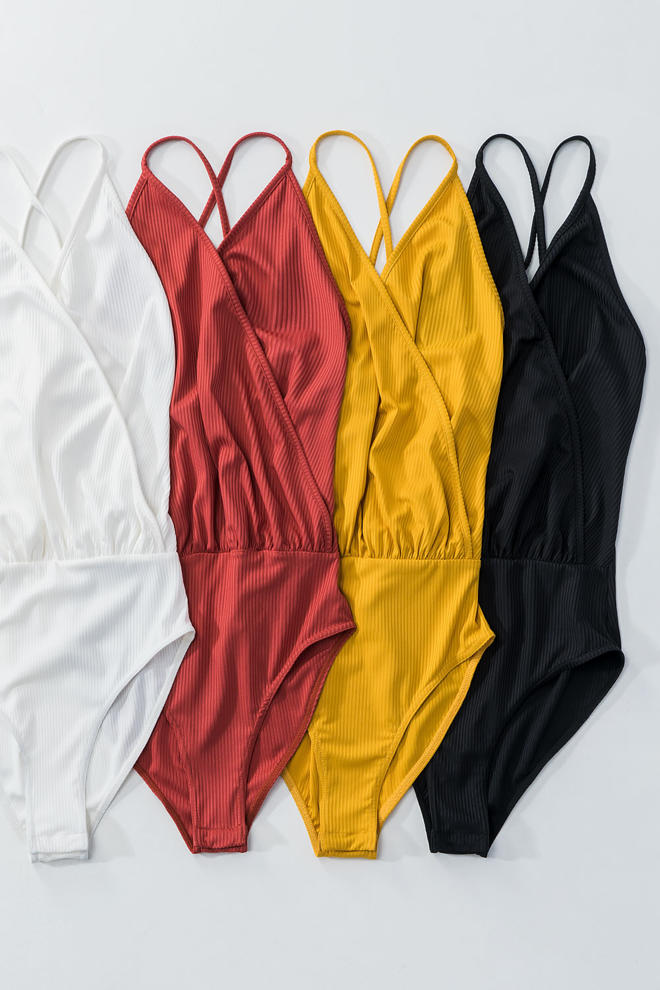 Bodysuits are on-point aspects of many trendy summer outfits. The Ribbed Surplice Body Suit with Criss Cross Spaghetti Straps is a winning pick because its elegant, easy to style, and it looks great on its own or with a cover-up. We're a fan of every color, from mauve to mustard.
A Quintessential Summer Dress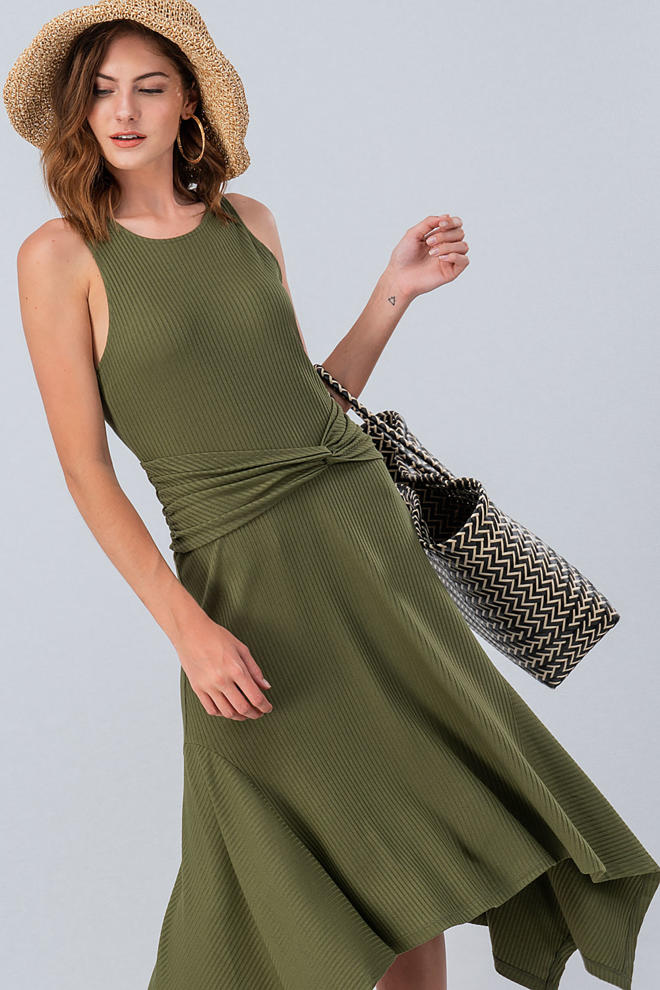 Rib knit is popular, as you can see with the Sleeveless Rib Knit Waist Tie Asymmetrical Hem Dress. Available in black and olive, it's a simple piece with not-so-simple details. Make sure you curate photos to show off the hem and the intricate tie at the waist.
And the Bag to Top It Off
Our Woven Straw Multi Color Stripe Square Boho Summer Bag is the perfect tote to carry all the summer essentials. Boho is a trending theme in many of our wholesale summer clothes, as are woven accessories. Why not include some sunglasses, hats, and scarves in your inventory so that your clientele has something to pack?
Sign up with trend:notes for access to all of our wholesale summer clothes.