What Trend Forecasters Are Wearing Right Now
Trend forecasters work hard to keep the world in-the-know regarding the latest sartorial stunners. It's not an easy job, considering that they have to place their fingers on the pulse of what's fierce and fresh. They act as trendsetters, ushering in new looks and giving the thumbs-down to styles that simply don't cut it. At trend:notes, we like to think of ourselves as a style forecaster for boutique owners and shopkeepers ordering our wholesale boutique clothing. We give you the knowledge, taste, and trendy wholesale clothing you need to pass your style savvy on to your clientele. You want to become the hottest shop with the most fashionable clothes. Familiarize yourself with what the trendsetters love. They'll never steer you wrong.
Throwback Baby Doll Dresses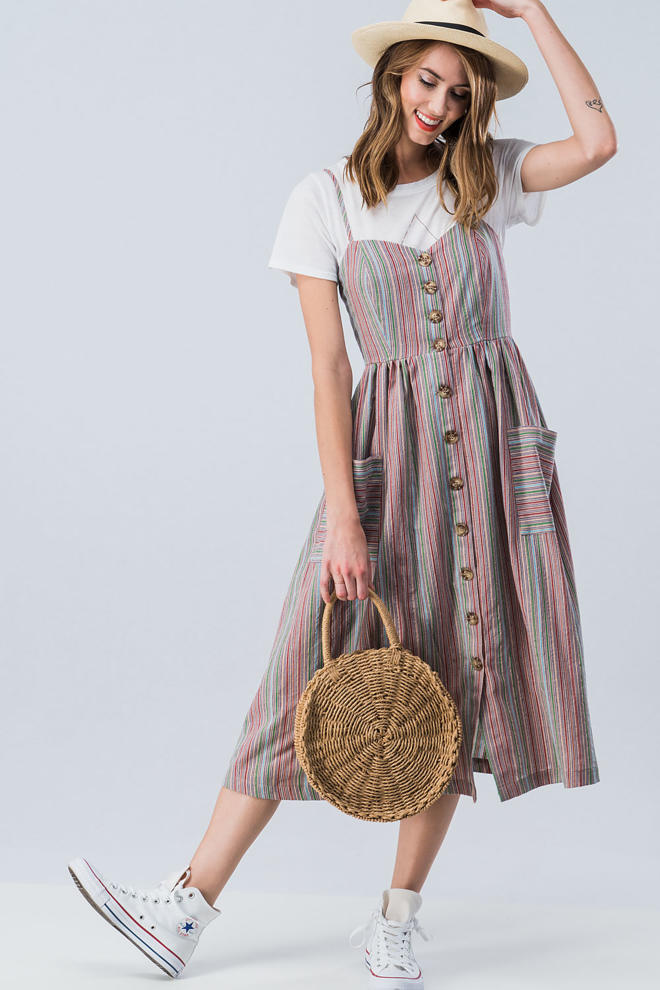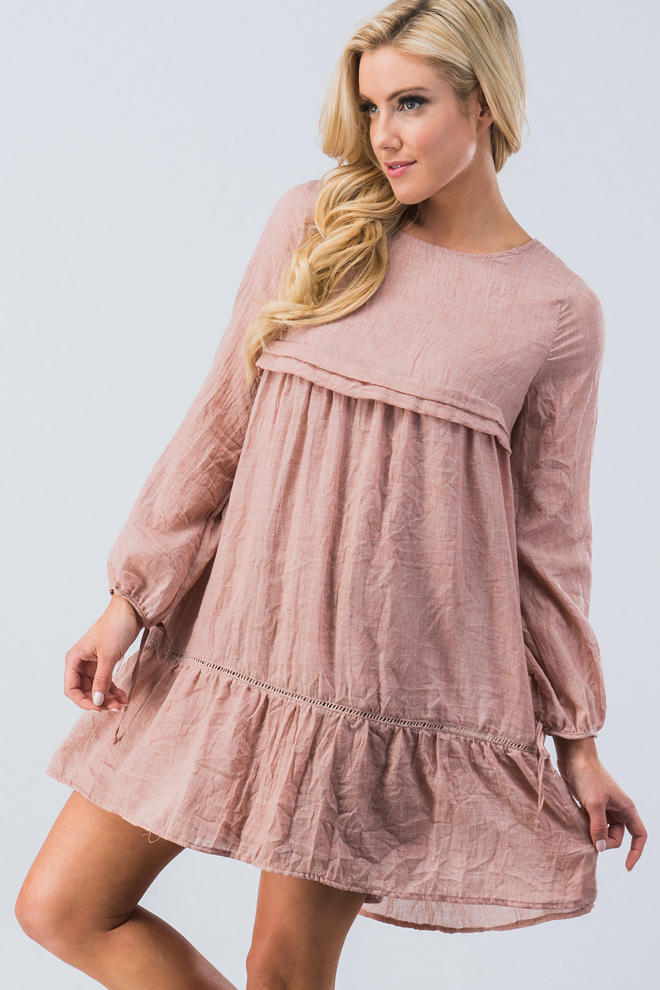 In the 1990s, baby doll dresses were ubiquitous. They had to have a floral pattern, and you had to wear them with combat boots. The idea was to combine the feminine with the masculine, and boy, did that aesthetic ever make a splash! It was so popular that it's back again. The wholesale boutique clothing at trend:notes includes more than a few baby doll dresses and their modern variation, smock dresses.
These feminine frocks lend themselves well to all sorts of occasions. What you have to do as a boutique owner is teach your clients how to style the throwback trend for today. Strappy sandals and slip-ons are now more on-point than combat boots or booties. Rather than floral prints, stock up on shades of pastel.
Sleek Black Leather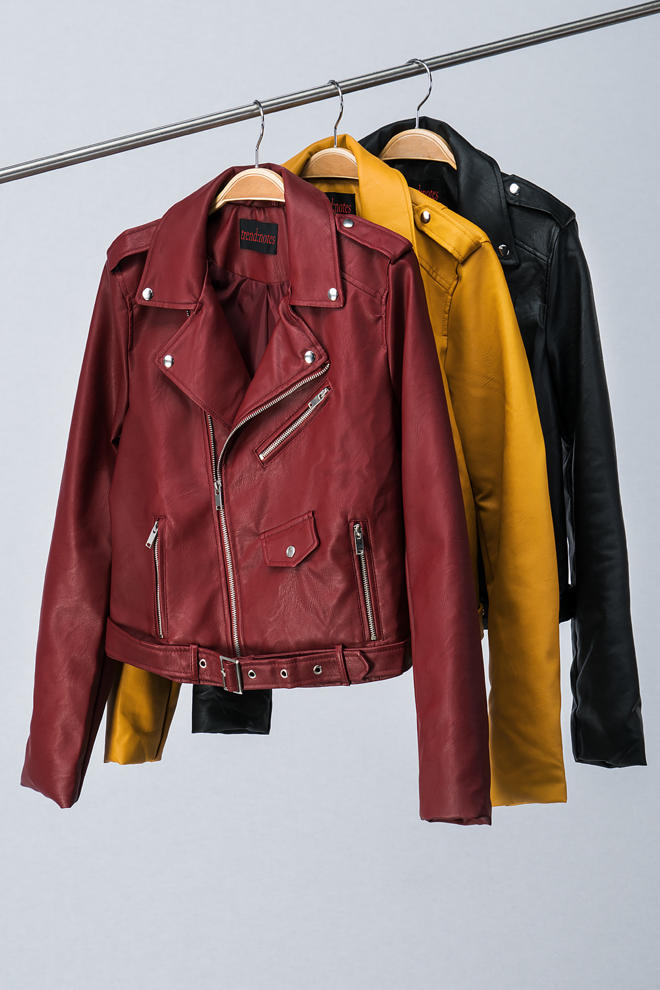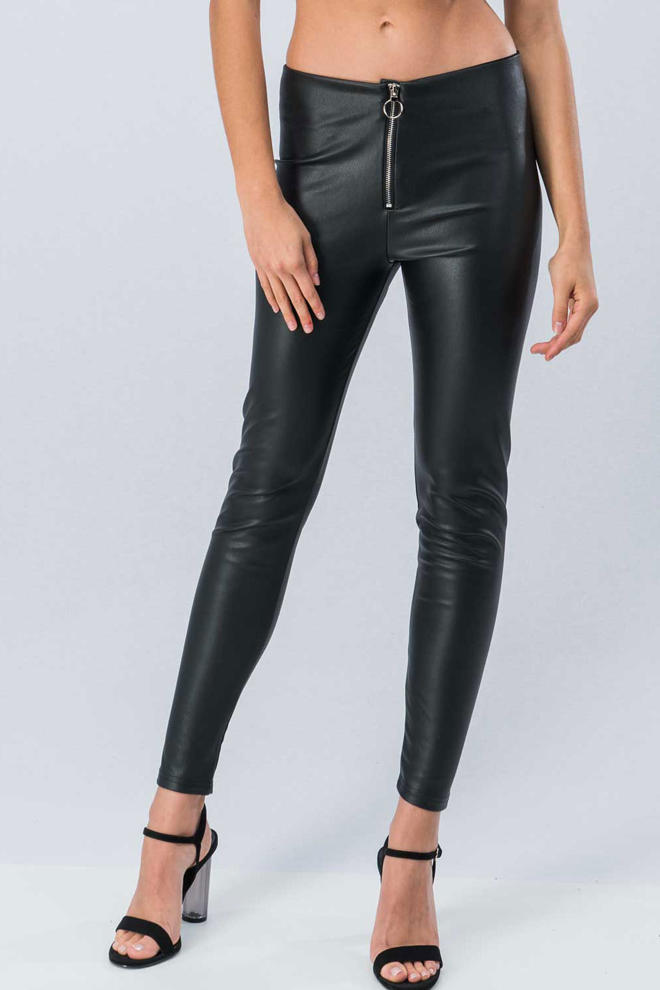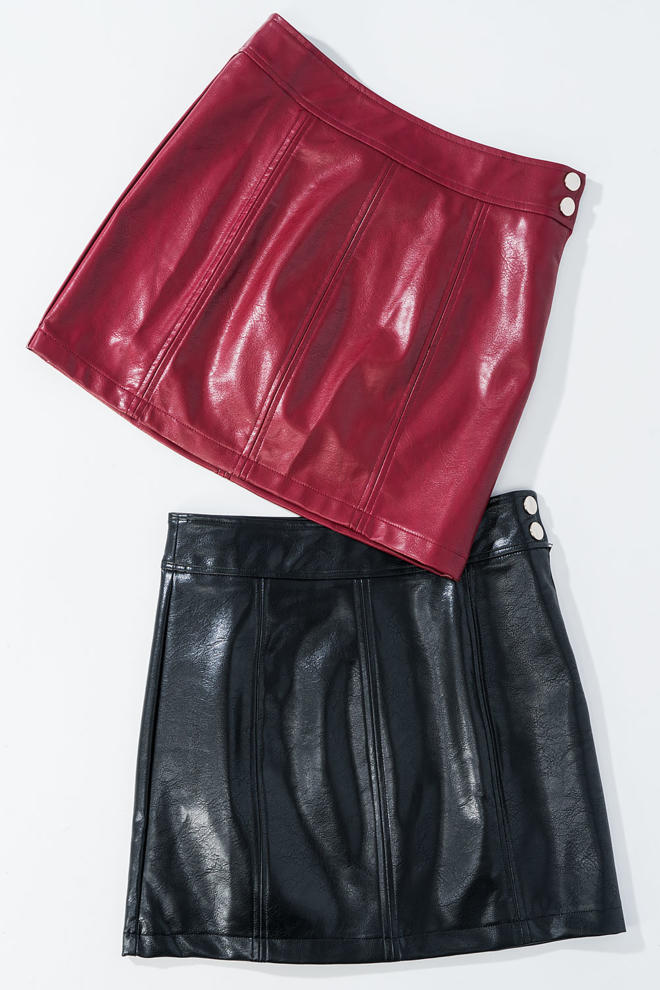 Does black leather ever go out of style? It's a perennial winner that's unfailingly on-point. Style forecasters are all over leather jackets. Where the ideal coat was once long and sleek, now cropped jackets are the preferred silhouette. Bomber coats and motorcycle jackets are seeing a lot of love, in particular. Trendsetters aren't stopping at jackets, though. Black pants and mini skirts are having moments of their own. To keep it casual and laid-back, fashionistas recommend pairing leather with graphic tee shirts and funky sneakers or high tops.
It's easy to stock your shop with trendy wholesale clothing that includes a bevy of black leather items. Feel free to go beyond jackets and skirts. Why not snag an order of leather leggings? See what your clientele thinks.
Rompers and Jumpsuits with Formal Flair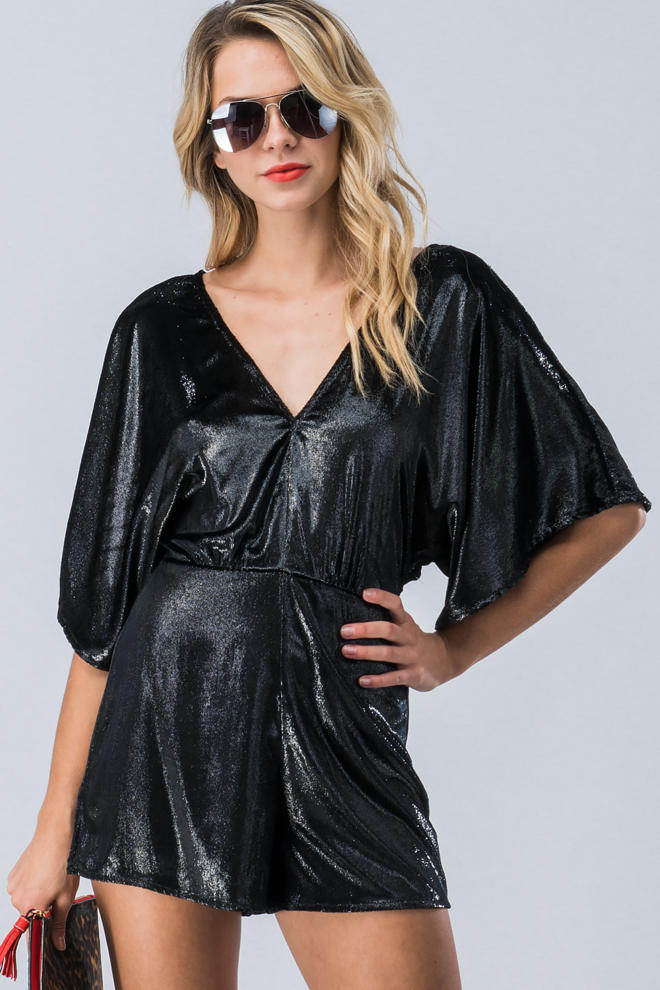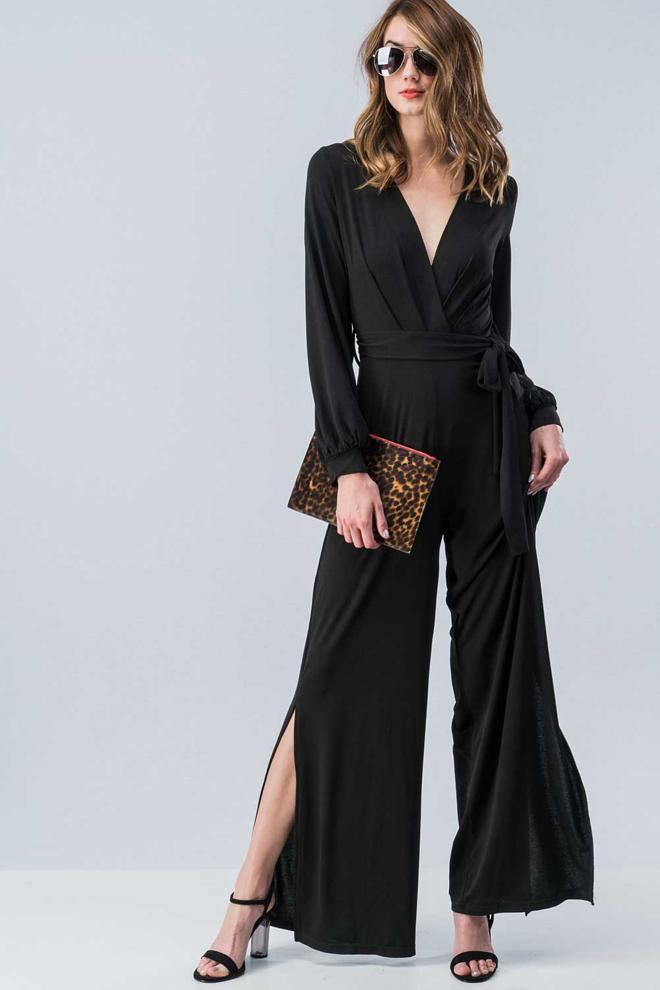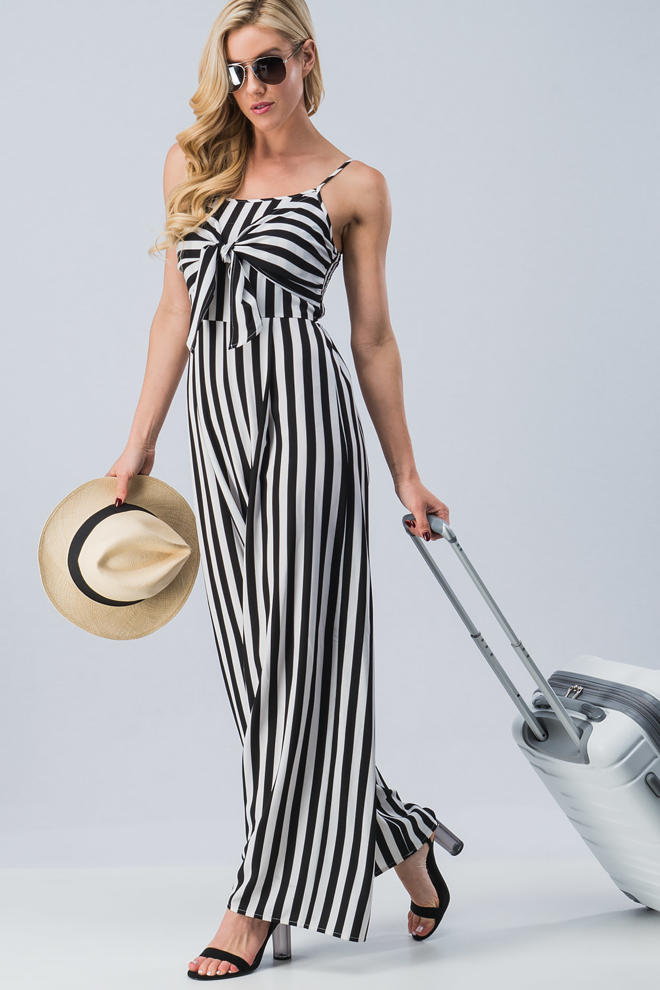 The world's love affair with rompers hasn't ended yet. In fact, it shows no signs of slowing. Forecasters predict that rompers and jumpsuits will replace dresses and skirts as formal attire for cocktail parties, receptions, and other fancy to-dos. Evening rompers and dressy jumpsuits give off a ballgown vibe without all the hassle—or the cost.
In addition to selling casual pieces, you need to amp up the glamour and glitz. In your next order of wholesale boutique clothing, make sure you have jumpsuits festooned with sequins, lace, and sexy, eye-catching details, such as crocheted cutouts and embroidered accents. Snag a mixture of styles. You need jumpsuits that fit like a tailored second skin, as well as evening rompers with plenty of puffs, ruffles, and frills.
Wide Legs for Days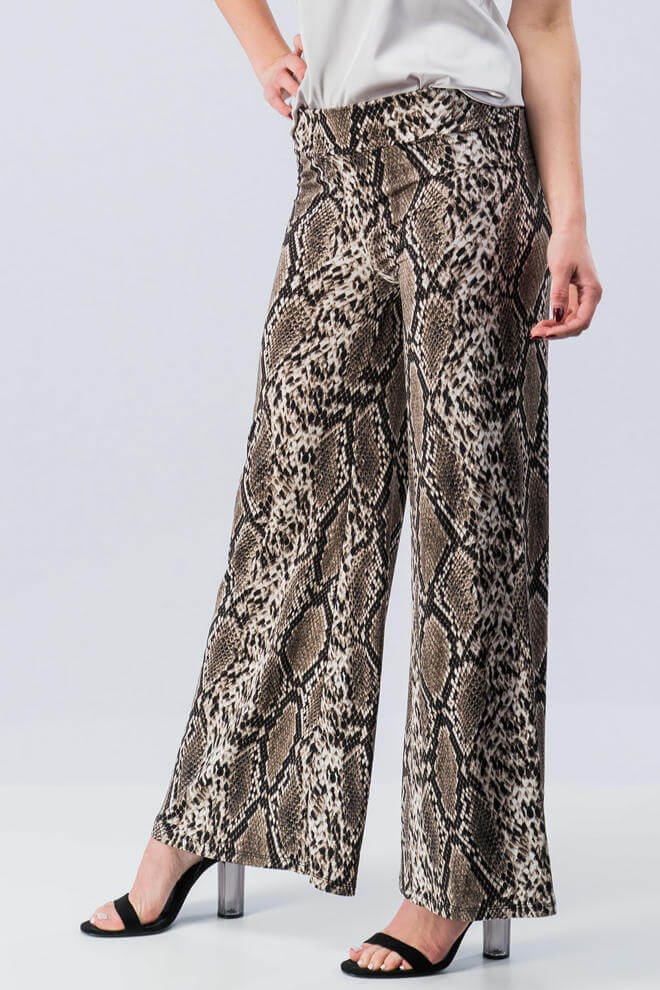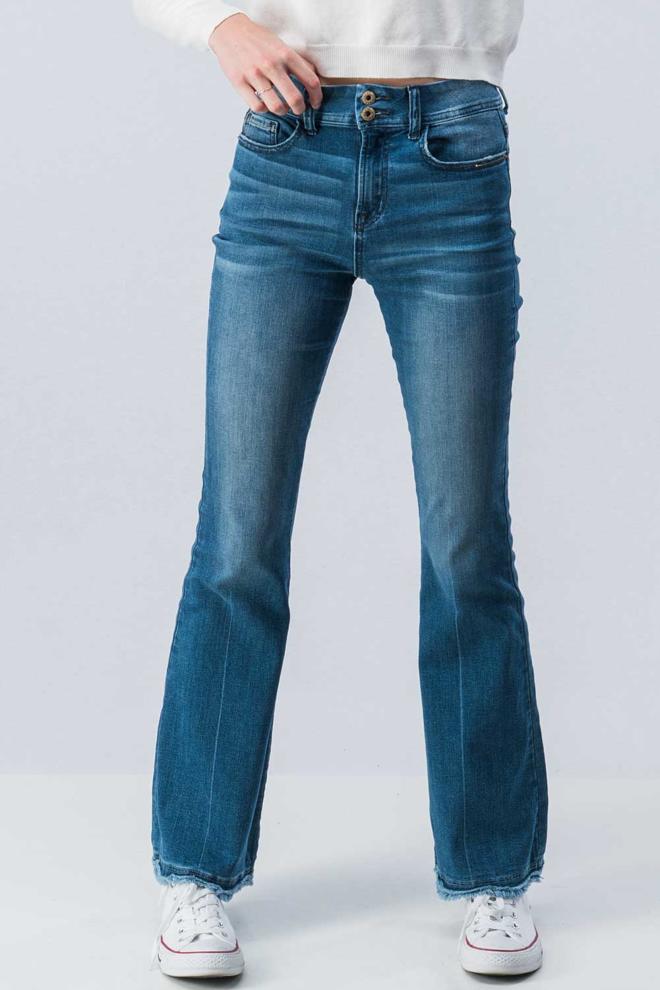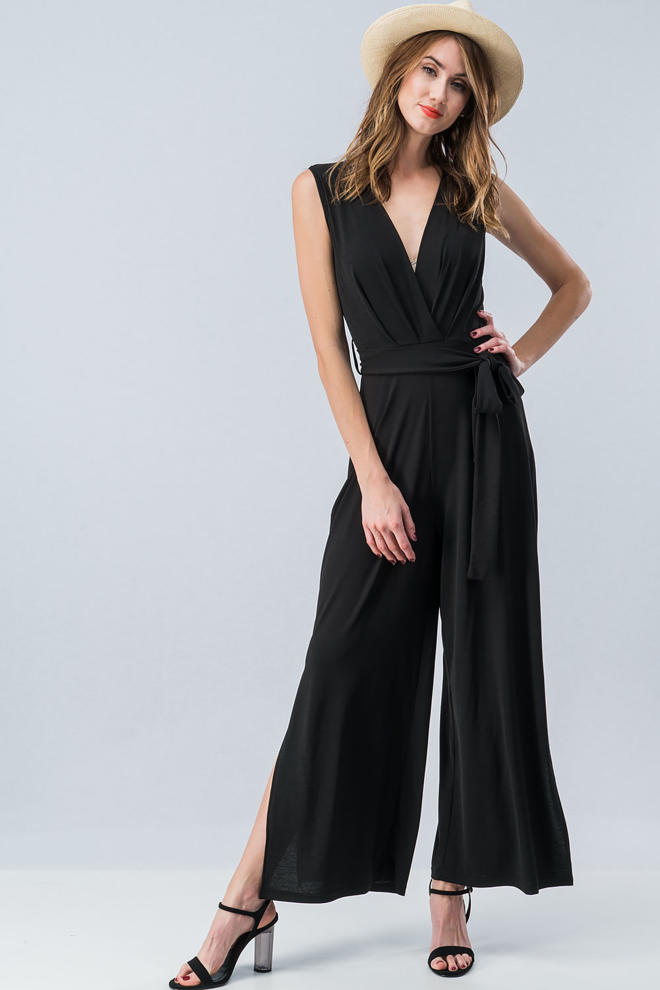 Trendsetters in Japan have made it official: another '90s trend has made a comeback. Wide legged trousers—yes, including jeans—are about to explode back onto the scene. It's an extension of the maritime and nautical fads sweeping the world of fashion, but it goes beyond that due to the sheer variety of wide-legged trousers and jumpsuits you can spot. Check out the street style blogs for the most fashion-forward cities and you'll see for yourself.
Although the wide-legged love encompasses jeans, limit the denim in your order. Pick out bold pants to sell in your shop, instead. Black and white checks or stripes are to-die-for. Thinner pinstripes evoke that maritime vibe. Sprinkle in a few high-waisted options, as well. They pair beautifully with crop tops, which you also need in your inventory.
Polka Dot Panache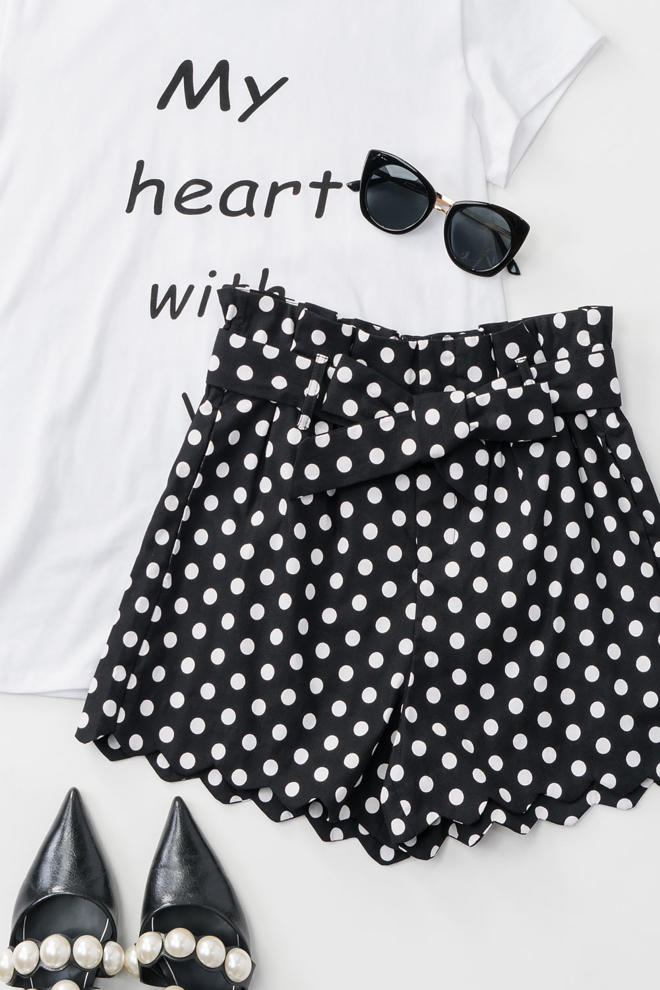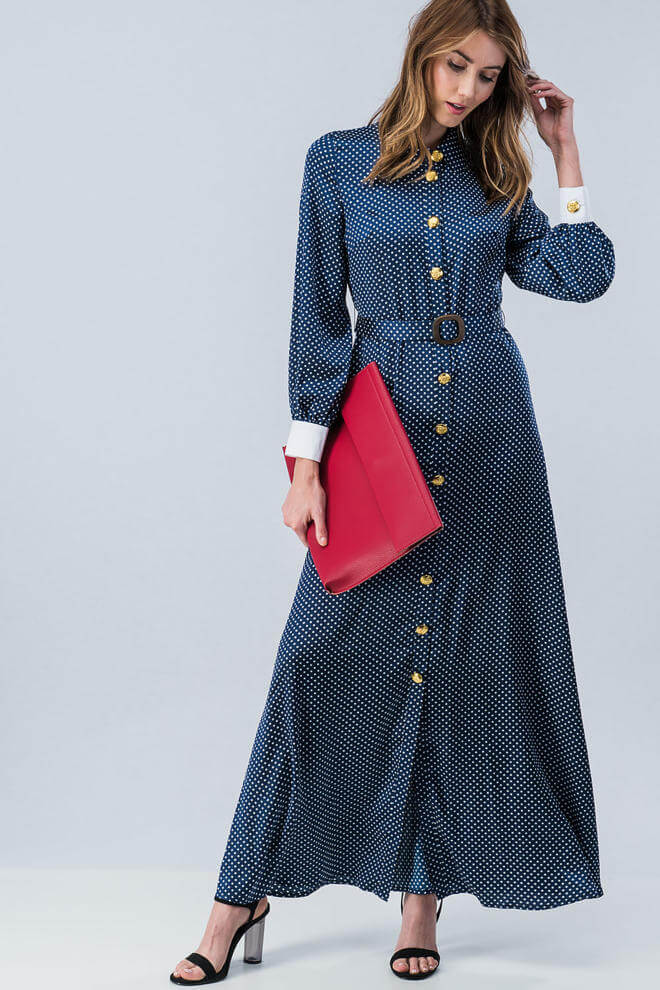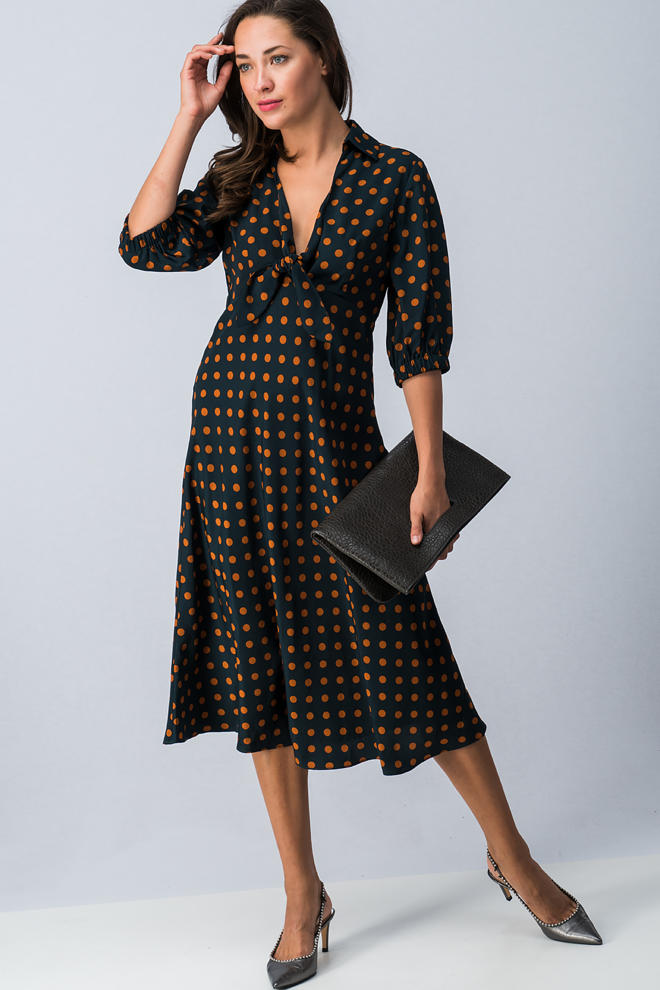 Ensure that your trendy wholesale clothing order pops with patterns. Specifically, polka dots are enjoying a delightful renaissance. Dotted dresses make the largest splash, particularly maxi dresses. Short halter dresses evoke a nostalgia for the 1950s. Eye-popping polka dot shorts and trousers will thrill your customers, as will spotted jackets and tops. Forecasters anticipate that polka dots may be the go-to print for the coming year, so it's also likely to show up on shoes, socks, and sweaters.
Ankle-Length Shirt Dresses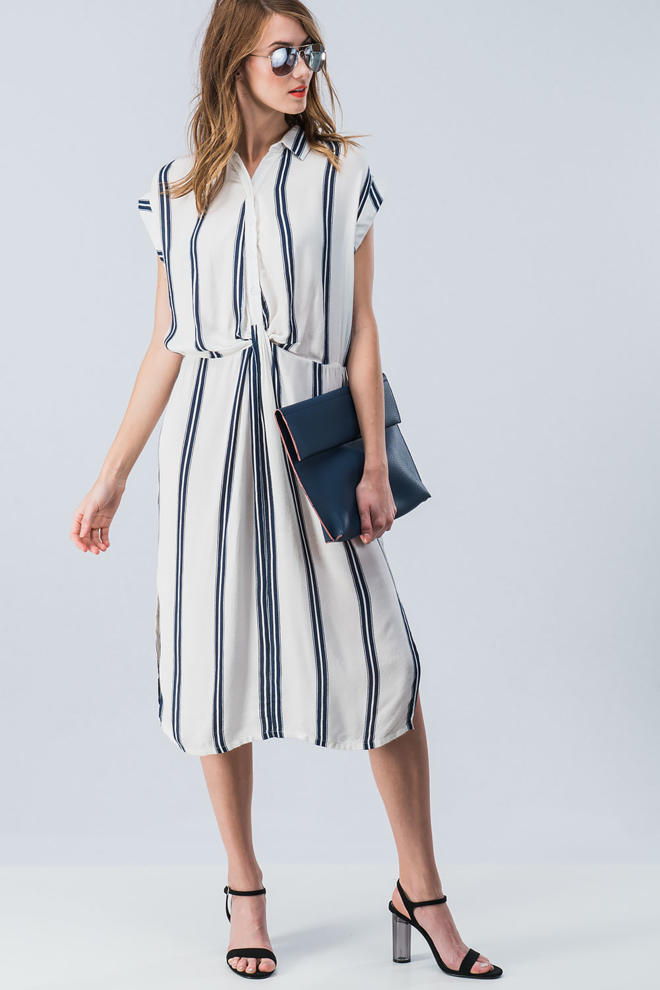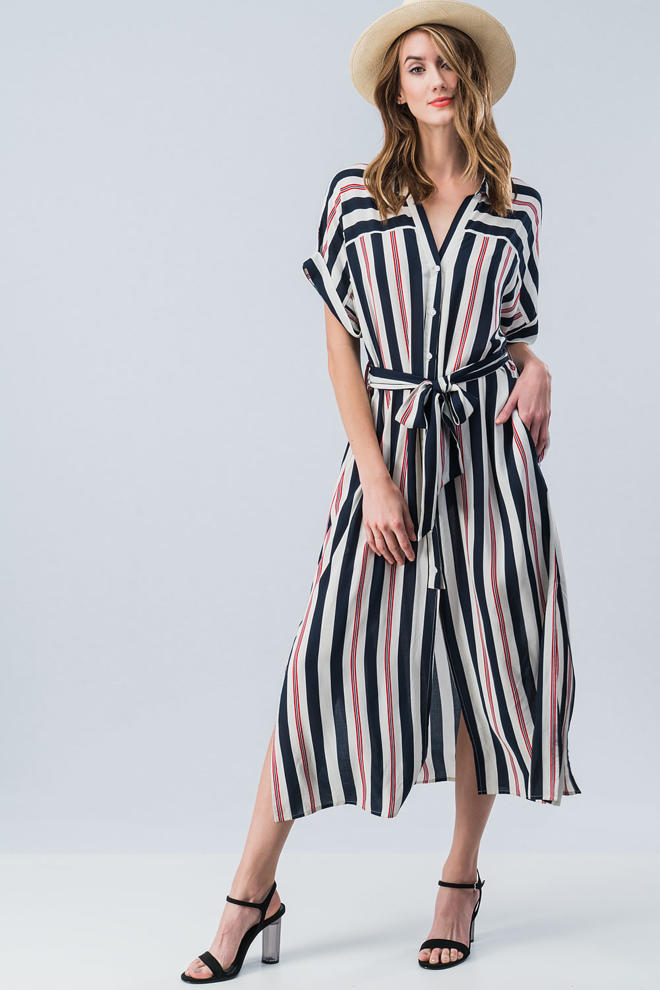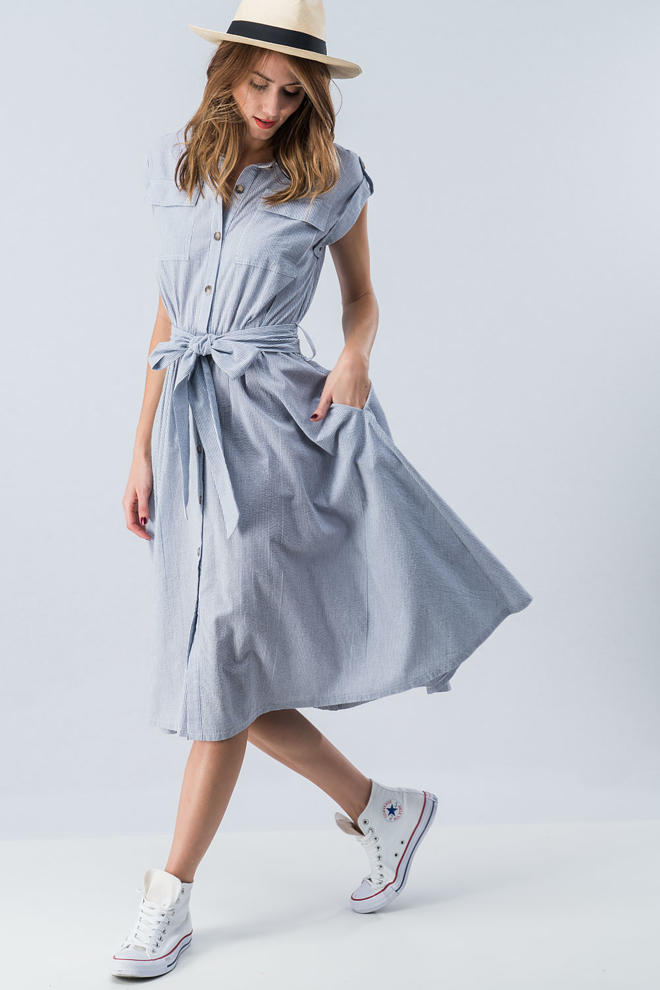 In recent years, shirt dresses have been short and sweet. In today's selection of wholesale boutique clothing, they're long and flowing. Ankle-length shirt dresses are set to become the statement-makers of the season. Think crisp, tailored button-downs that just happen to fall all the way to the ground. Midi-length shirt dresses are retro but fresh. Frame a sale around a piece like this. It's dramatic and edgy, but practical enough to wear day-to-day.
White Out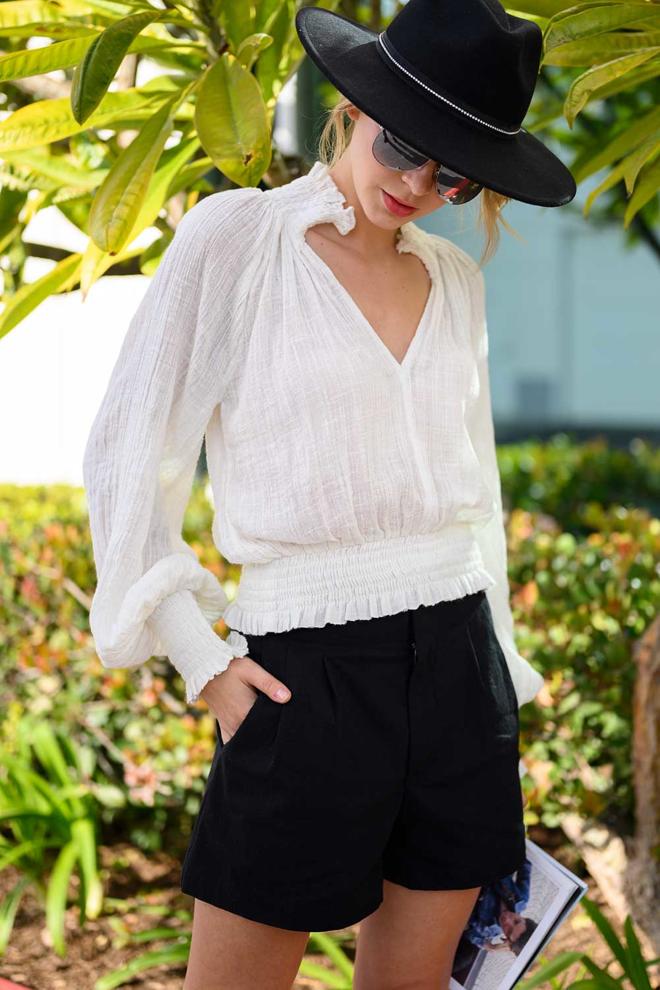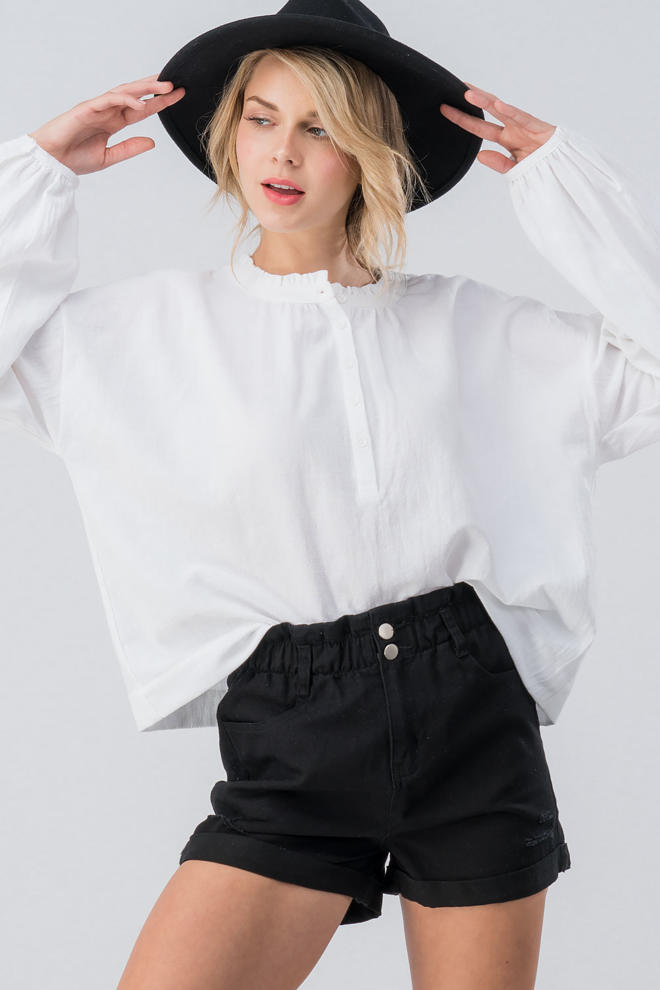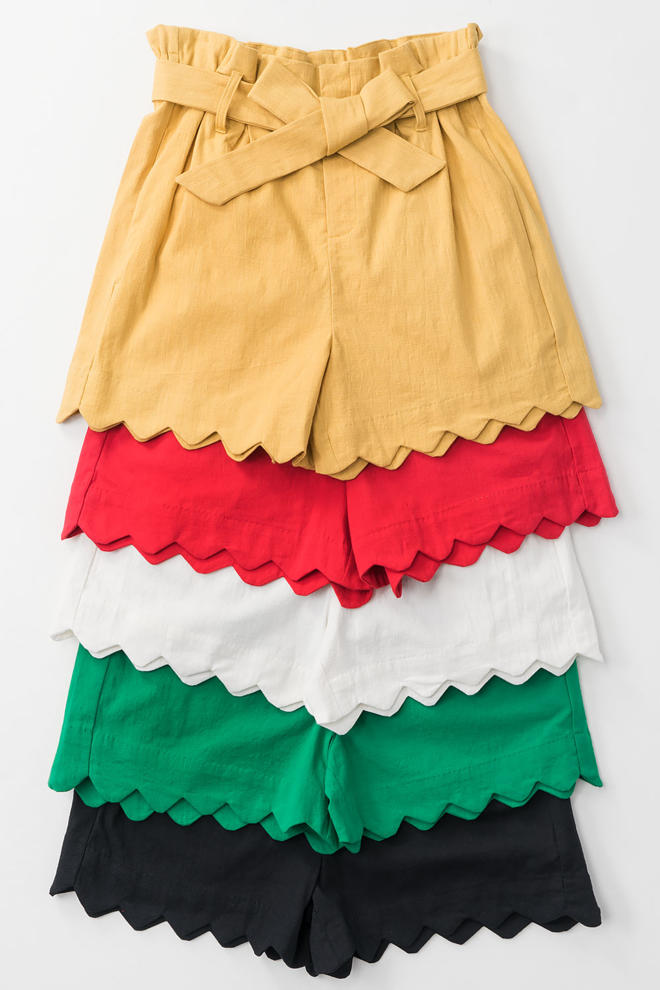 White is another trending color. White pants, shirts, coats, skirts, shorts—you name it. Forget about the old-fashioned fashion rule about wearing white after Labor Day. Let your customers know that white clothing is cute all year long.
All the Animal Prints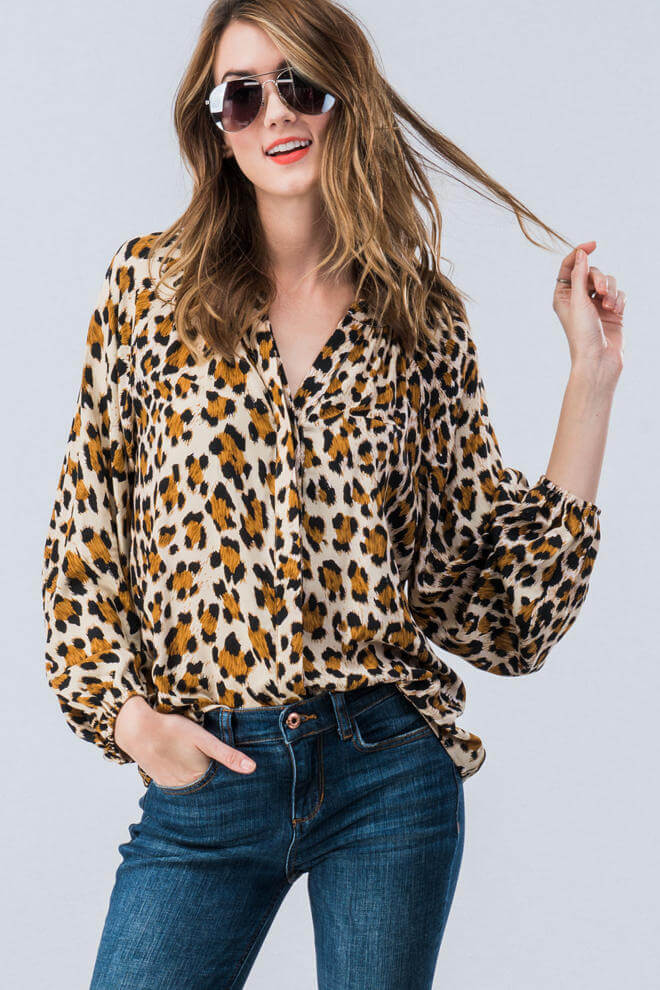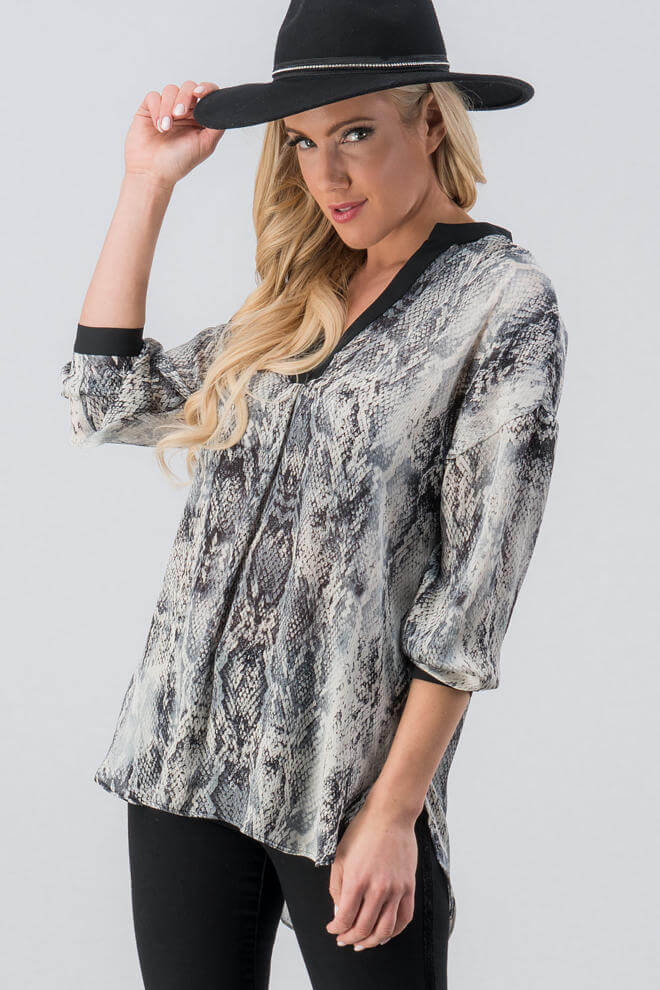 Along with polka dots, animal prints are showing up across the globe. Animal print is officially a neutral, so anything that features it is sure to sell, whether you stock your store with blouses, trousers, or raincoats. To keep the interest of your fashion-savvy shoppers, shower them with sizzling snakeskin and animal patterns that celebrate vivid color palettes. Think pink leopard print, neon zebra print, and vibrant accents. Liven up your inventory with wild mini skirts, semi-sheer blouses, and statement cardigans.
You can stock your store throughout every season with the wholesale boutique clothing available at trend:notes. With the help of our on-point designers, manufacturers, and style gurus, we know what's in now and what's coming down the line. Let us pass that knowledge on to you—it's what style forecasters do!